MRC Whines When Right-Wing Narrative of Soros Directly Funding Bragg Gets Challenged
Topic: Media Research Center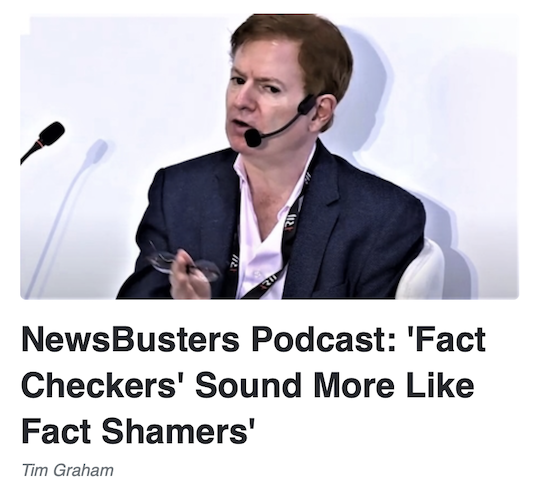 The Media Research Center went hard on trying to link DA Alvin Bragg to George Soros to distract from Donald Trump's criminality (and vehemently denying that playing the Soros bogeyman was an anti-Semitic dog whistle) -- but the link between Bragg and Soros isn't as clear-cut as the MRC would like to you believe. As the Washington Post documented, Soros donated $1 million to a group called Color of Change, which had pledged to to spend $1 million on Bragg's election campaign before the donation; it ended up spending only half that, and the campaign itself raised much more than that though Bragg was far outspent (yet still won) by an opponent who was largely self-funded.
Just as the MRC got mad when folks pointed out the anti-Semitic dog-whistle stuff, it was annoyed that they also pointed out that the link between Bragg and Soros isn't as direct or consequential as it wants you to believe. Luis Cornelio desperately tried to spin away the ambuguity and nuance brought up by the Post and others in a March 24 post:
The legacy media is yet again defending the indefensible. This time, they claim the Soros-backed Manhattan DA, Alvin Bragg, is not actually backed by Soros.

The Washington Post's Philip Bump, CNBC's Brian Schwartz, and The New York Times fact-checker dismissed the fact that Soros donated $1,000,000 to the Color of Change PAC in 2021 just days after the organization endorsed Bragg and pledged to donate the exact same amount to his campaign.

One might think that one million-dollar donation from a Soros-backed group, would be enough proof of a Soros-Bragg tie, but that's not enough for the legacy media.

The Times' fact checker went so far as to claim that "neither Mr. Soros" nor his "Democracy PAC" contributed directly to Bragg's campaign. That claim is partially true but clearly ignores that other Soros family members did indeed directly contribute to Bragg's race, per a March 21 Fox News report.

CNBC's Schwartz dismissed the ties claiming that Soros never met Bragg, per a "Soros advisor." He also downplayed the donation by noting that the Color of Change PAC ran independent expenditures on behalf of Bragg.

WaPo's Bump defended Bragg's ability to fundraise, claiming he "raised more than $2 million in direct contributions." However, are we supposed to ignore the fact that a group backed by Soros single-handedly gave nearly half of what Bragg and his team raised on their own? I guess so.
Cornelio went on to rant: "Regardless of which came first, the rise of Soros-backed prosecutors is well documented. The Law Enforcement Legal Defense Fund detailed in a scathing report how Soros's 'shell organizations' and 'affiliates' usurped prosecutors' races through the funneling of multi-million dollar donations." Corneiio didn't mention that the Law Enforcement Legal Defense Fund is a right-wing group that opposes prosecution of police officers for malign actions, nor did he mention that Bragg's opponent raised more than triple the campaign money that Bragg did.
When Soros pointed out that he had never met Bragg and didn't contribute to his campaign, Cornelio raged in a March 31 post hyperbolically (and falsely) headlined "MORE LIES!":
George Soros is attempting to save Manhattan District Attorney Alvin Bragg from GOP critiques by distancing himself from him–but the truth is that there is a money trail that arguably helped bolster Bragg's efforts to become Manhattan's DA.

Echoing the legacy media, George Soros dismissed his million-dollar donation to a pro-Bragg PAC. "As for Alvin Bragg, as a matter of fact I did not contribute to his campaign and I don't know him," the leftist billionaire megadonor said in a text message exchange with Semafor magazine published on March 31, attempting to distance himself from the radical Manhattan DA who pushed to indict former President Donald Trump.

Soros, who donated $1,000,000 to the Color of Change PAC in 2021 days after it endorsed Bragg, is downplaying his ties to the leftist Manhattan DA. Color of Change earmarked $500,000 from that donation to help seat Bragg as the Manhattan DA. The other $500,000 was revoked after "disturbing" allegations were raised by an unnamed woman.

"Soros is a bald faced liar," wrote MRC President Brent Bozell in a tweet. "He paid for the political persecution of Donald Trump."
Not only did Cornelio actually identify any lie that Soros told, he's clearly afraid to fact-check his own boss and point out that Soros did not actually lie.
Alex Christy insisted that the right-wing anti-Soros narrative is more important than inconvenient facts in an April 1 post:
Washington Post fact-checker Glenn Kessler was the April fool on Saturday as he gave those claiming that Manhattan District Attorney Alvin Bragg, who is currently prosecuting former President Donald Trump, is funded by George Soros three Pinocchios. Even worse, Kessler claimed such claims were "incendiary" and play "into antisemitic conspiracy theories."

Kessler's first attempt to rebut the claims is that "the intense focus on Soros is misplaced. Soros never directly funded Bragg, but instead contributed to a group that supported Bragg and other liberal candidates seeking to be prosecutors."

Soros gave money to a group and that group gave money to Bragg, most people would say that means Soros funded Bragg. If Soros didn't want his money going to people like Bragg, he would not be giving it to groups that support him.

[...]

He also wrote, "Soros supports candidates through occasional direct contributions, but mainly though his Democracy PAC or to groups that support candidates with what are known as independent expenditures... Independent expenditures are not coordinated with a campaign but work in support of one, such as through sending mailers or operating phone banks."

Another distinction without a difference. Kessler continued to painfully attempt to argue Soros's relationship with Bragg is not what conservatives are alleging. He reported that on May 8, Color of Change announced it's plan to spend $1 million supporting Bragg and that on May 14, Soros sent Color of Change $1 million.

Kessler goes to great lengths to say that Soros's donation had no impact on Color of Change's endorsement, but again that misses the point. If Soros didn't support Bragg or people like him, he would never have given Color of Change the money. Indirect support is still support.

Kessler also stresses "there is no evidence Soros has influence over Bragg," but, once again, Kessler misses the point. Soros has an ideologically soft-on-crime preference for people like Bragg and donates money to groups who support prosecutors who share those preferences.
Christy also claimed it was "absurd" to point out the whole anti-Semitic dog-whistle thing, even though his employer has explicitly invoked that against Soros.
Curtis Houck ran to Fox News to push the narrative and baselessly insist that media outlets reporting facts about Soros' relationship with Bragg were somehow "shamelessly defending" him:
Houck picked the fact-checking of the supposedly esteemed fact-checkers who've set out to defend Soros by insisting he didn't bankroll Manhattan DA Alvin Bragg's campaign promising to hammer away at former President Trump.

Houck cited NewsBusters, Twitter Community Notes, and Washington Free Beacon as examples of outlets that pushed back on the insane notion "that George Soros has nothing to do with the Alvin Bragg campaign." In reality, the Color of Change PAC was connected to Soros as, after having promised they'd give $1 million to Bragg, Soros then gave that same amount.
Tim Graham whined about all of this in his April 3 podcast:
The liberal media's "fact checkers" are furiously spinning how Trump and conservatives shouldn't say Manhattan DA Alvin Bragg is "Soros-backed," even though that is a fact. Washington Post fact-finagling scold Glenn Kessler claims "the intense focus on Soros is misplaced." Anyone who's focusing is playing with fire: "The incendiary focus on Soros raises more difficult questions. Given the tenuous connection between Soros and Bragg, it's a dangerous game that plays into stereotypes of rich Jewish financiers secretly controlling events."

MSNBC "disinformation" specialist Ben Collins uncorked a tweet insisting "Donald Trump, Donald Trump Jr. and Ron DeSantis have all claimed Alvin Bragg is 'Soros-backed' or aligned since the news of the indictment dropped. In reality, Soros 'has never met or spoken to Alvin Bragg,' according to a CNBC story last week."

By this logic, Ben Collins can't be accused of being "NBC-backed" if he hasn't met the CEO of NBCUniversal.
Um, that's not how that "logic" works -- a second-hand campaign donation is not direct employment.
Joseph Vazquez spent an April 4 post trying to parse imprecise wording from CNN fact-checker Daniel Dale to claim he really was admitting that Soros was directly funding Bragg through Color of Change:
At the bottom of his piece, Dale said that Color of Change PAC "ended up spending about half of what it had planned [to support Bragg due to the allegations], [Color of Change President Rashad] Robinson said, and kept the rest of Soros's donation for other uses." Ah, so Soros' money was in fact used? [Emphasis added.]

Dale must not have realized the implication of his framing. But Dale still tried to tell readers to ignore their lying eyes by quoting Robinson, who deflected: "'Soros didn't give us money to give to Alvin Bragg. Soros made a donation to Color of Change.'" Per Dale's framing, some of Soros' money was used to support Bragg. But Dale dismissed this by zeroing in on how Soros didn't make a "direct" contribution to Bragg and didn't speak to him. For Dale, Soros' connection to Bragg was just "indirect."

"Soros did not make any direct contributions to Bragg's 2021 election campaign, and a Soros spokesperson, Michael Vachon, told CNN last week that the two men have never once communicated in any way," Dale gaslighted. Newsflash Dale: Soros doesn't have to make a "direct" contribution to indicate his backing of Bragg. He just needs to fuel radical leftist groups that support his views with his cash and they take care of the rest. The benefit of indirect funding is that Soros can then claim plausible deniability when it suits him, just as he's done in Bragg's case. Either Dale doesn't know how a money trail works and accidentally said the quiet part out loud or he does know and just doesn't care.
Christ again whined about the anti-Semitic dog-whistle stuff being called out, insisting that it was a "tired leftist tactic." Has he not seen the anti-Semitic tropes his employer has invoked against Soros (for which it has never apologized)? It's not a "tactic" if it's absolutely accurate.
Posted by Terry K. at 11:05 PM EDT
Updated: Thursday, May 4, 2023 11:57 AM EDT