MRC Writer Can't Stop Pushing 'Fungible' Canard About Planned Parenthood Funding
Topic: Media Research Center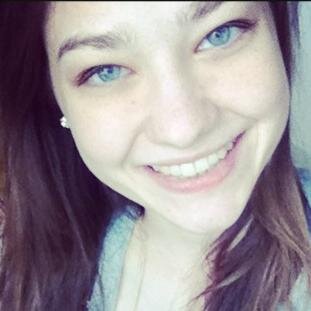 Back in January, we shot down Media Research Center writer Katie Yoder's assertion that federal money given to Planned Parenthood is "fungible" -- an argument that conveniently ignores the fact that this federal money is provided for specific services and cannot be shifted elsewhere.
In keeping with the current MRC tradition of ignoring facts that counter its political agenda, Yoder keeps making the same false argument.
In a March 7 post, Yoder hammered on a certain false theme (bolding is ours):
These are the questions the networks refuse to fully address: If abortion is just three percent of Planned Parenthood's "services," why doesn't it stop for the sake of federal funding? Or, if federal funding doesn't go towards abortion, why would the administration halt Planned Parenthood funding?

Answers: It isn't only three percent and money is fungible.

[...]

While the Hyde Amendment, a legislative provision approved annually by Congress, bars federal funding (aka taxpayer funding) for abortion except in cases of rape, incest or to save the life of the mother, pro-life leaders argue that the government money is fungible.

But the networks won't tell viewers that.

[...]

She failed to address the argument that money is fungible, or that Planned Parenthood could offset costs with public funds to free up other resources for abortion. Another point highlighted by pro-life groups.
The only evidence Yoder provides for this is an unsubstantiated assertion by Republican Sen. James Lankford that "The money is fungible," as well as her and fellow MRCer Sarah Stites' ridiculous analogy that "imagine giving your teen $20 to use specifically for gas. Although he can't buy beer with that $20, he can now use his own $20 to purchase alcohol since the gas was covered by you."
Someone forgot to tell Yoder and Stites that teens can't legally buy alcohol. And it still doesn't take into account the fact that federal money to Planned Parenthood isn't intermingled with other funds and Planned Parenthood must account to the feds their spending on the programs the money is designated toward.
But hey, the truth no longer matters at the MRC.
UPDATE: Yoder makes the assertion again in a March 17 post, though she tones down her certainty: "pro-life leaders and politicians argue money is fungible – or that Planned Parenthood could offset costs with federal funds to free up other resources for abortion." And "money is fungible" is again linked to her and Stites' dumb teen-buying-alcohol argument.
At least she sort of concedes that "money is fungible" is just something right-wingers "argue" and not actually based in fact.
Posted by Terry K. at 4:00 PM EDT
Updated: Friday, March 17, 2017 6:47 PM EDT