Wash. Examiner Touts Trump As 'Doer-in-Chief' With DC Hotel Opening
Topic: Washington Examiner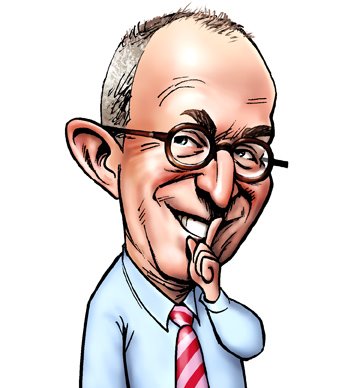 We haven't paid attention to the Washington Examiner for a while, since right-wing financier Philip Anschutz turned it from a conservative daily newspaper to a conservative opinion journal more like its sister publication The Weekly Standard. But this was too egregious and ridiculous to ignore.
Paul Bedard, the Examiner's "Washington Secrets" gossip-ish columnist, wrote a Sept. 11 post that is a thinly Donald Trump press release that declares Trump a "doer-in-chief" for his new hotel in Washington, D.C.:
Donald Trump could be in Washington for the Jan. 20 inauguration whether or not he beats Hillary Clinton in November.

That's because his newest Trump International Hotel, inside the historic Old Post Office building on Pennsylvania Avenue, is expected to be operating at full capacity — and be sold out — for the 58th presidential inauguration.

The massive hotel, already being dubbed a Washington "grand dame," wasn't scheduled to open until August 2018, but on Monday managers plan a "soft launch" nearly two years ahead of schedule, proving his claim that he can get things done well and fast, at least in the world of development. At the end of October, most of the rooms are expected to be finished and the hotel will host a grand opening.

[...]

A walk around the Trump International Hotel Washington, between 12th and 13th Streets NW on Pennsylvania Avenue, found workers putting finishing touches on the brightened up exterior, which features awnings stamped with "Starbucks" and "BLT Prime," a steakhouse.

From the street, observers can see into some of the 263 guest rooms and suites fixed up in a $200 million rehab. All appeared to be painted in white and lit with a chandelier. Photos of the rooms on the Trump Hotel website show them decorated in white, gold and navy blue.
In fact, the Washington Business Journal reported February that despite the Trump Organization's insistence that the project is "two years ahead of schedule, "the opening is in line with what Trump has been projecting all along — it was always slated to open in late 2016."
And who's calling the hotel a "grand [sic] dame"? Bedard cites nobody actually doing so. A Sept. 6 Boston Globe article called the building the hotel is in, a historic building originally constructed as a post office, an "architectural grand dame," but that was in the context of asking whether Trump's divisive presidential campaign is hurting business by keeping people from staying at Trump-branded hotels.
Further, Bedard's touting of the hotel's restaurants (of which the second most prestigious is apparently Starbucks) omits the fact that the celebrity chefs behind the two restaurants originally planned for the hotel pulled out after Trump's disparaging remarks about Mexicans. BLT Steak is one replacement, and the space where the second restaurant was to be located will become a conference room instead.
We know the Examiner is an unambiguously conservative publication that purports to be more journalism-y than The Weekly Standard, but such sycophantic cheerleading has to be embarrassing even for Bedard, who already demeans himself by doing a weekly post on whatever "liberal media" outrage Media Research Center wants to push that week, called the "Mainstream Media Scream."
Posted by Terry K. at 6:13 PM EDT