WND's Meaningless Secret Source on Syria
Topic: Western Journalism Center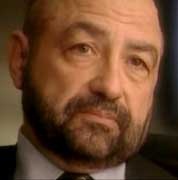 A Sept. 17 WorldNetDaily article by Michael Maloof touts how a secret, anonymous "U.S. military source" claims that "there was no intelligence reporting on the Syrian government firing the artillery armed with poison gas."
Well, so what? Maloof has given us no reason to trust his anonymous source. He doesn't even bother to try to build up hissource's credibility by calling him "trusted" or "highly placed," as WND is wont to do.
This appears to be just another attempt by WND to further its anti-American agenda by siding with Bashir al-Assad and Russia on the question of Syria. Maloof previously accepted at face value a Russian report blaming Syrian rebels for the chemical weapon attack, failing to mention that Russia is an ally of Assad and the Syrian government, as well as analysis from a former intelligence official who has been chattering for years about the existence of a secret tape of Michelle Obama saying "whitey."
Do Maloof and WND hate President Obama so much that they will side with an enemy of the United States in order to destroy him? It appears so.
Posted by Terry K. at 4:25 PM EDT