MRC Helps Conservatives Play Victim, Censors How Facebook Sucks Up To Conservatives
Topic: Media Research Center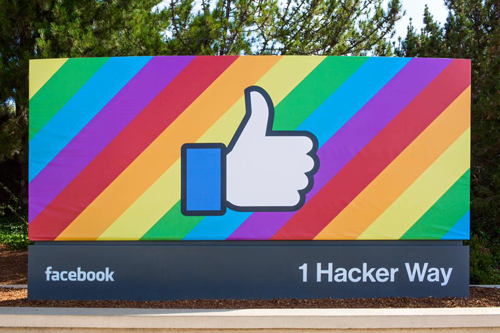 We've documented how the Media Research Center insists on falsely portraying Facebok as hostile to conservatives even as the company sucks up to them (including CEO Mark Zuckerberg holding secret dinners with MRC chief Brent Bozell). Those secret dinners didn't work because the MRC has not stopped attacking Facebook.
Here's a smattering of the MRC's recent Facebook rage:
In June, when Facebook agreed to consider whether to flag falsehoods or misleading claims in posts from political leaders like President Trump, Corinne Weaver wailed that Zuckerberg succumbed to demands from "the liberal media." On June 17, Weaver complained that Facebook was working to "incentivize its users in America to vote in the 2020 election," though she offered no evidence Facebook would tell people how to vote, instead, she invoked dubious claims from Robert Epstein about purported pro-Hillary bias in 2016 simply by reminding people to vote.
On June 30, Alexander Hall got mad at Facebook for tweaking its news feed to prioritize news stories featuring original reporting and transparent authorship. He didn't explain why this was a bad thing, other than to huff: "This begs the question as to whether Facebook will respect the anonymity of journalists using pen names to avoid not just government, but being targeted by cancel culture or violent left-wing activists." Hall has apparently forgotten that his employer attacks media outlets that cite anonymous sources (in stories that make conservatives look bad, anyway; right-wing outlets can still use anonymous sources with impunity).
A July 9 post by Adam Burnett attacked a Facebook report that "slammed the tech company's choice to leave several posts by President Trump untouched," then huffed that "the report was put together by liberal lobbyist, attorney, and Democratic donor Laura Murphy," further complaining that "the left has continually sought to define free speech as only speech they like and agree with." In a July 11 post, Clay Waters claimed there was secret anti-Trump bias in a New York Times article about that Facebook report: "No one wants "hate" to flourish online. But that headline actually sneakily translates into a complaint that Facebook is not sufficiently censoring Trump and his supporters in the run-up to November."
Dan Gainor regurgitated the MRC's complaints over a new Facebook oversight board, grumbling in a July 14 post: "Facebook released the third and final version of the radical left's audit of its operations last week. As the company caves increasingly to critics demanding more speech restrictions, it was still shocking how much Facebook works actively with the left. ... The report was filled with ways the company gave access to, worked with or made changes at the behest of the radical left." But Gainor cited one group, the American Civil Liberties Union,in his complaint, and nobody except far-right folks like Gainor thinks they're "radical left."
When Facebook tagged a Trump post raging against mail-in voting with information about how to vote by mail, Heather Moon predictably cried "censorship," even though Trump's post was not censored:
The outcome of Facebook's outlandish new policy promoting mail-in voting was easy to predict.

The company announced a plan Friday that encourages mail-in voting so much that even if a post criticizes the concept, Facebook links it to mail-in voting.

That's exactly what happened — to the president of the United States.

Donald Trump posted the following to Facebook:

"Mail-In Voting, unless changed by the courts, will lead to the most CORRUPT ELECTION in our Nation's History! #RIGGEDELECTION"

Facebook seized this chance to add its info label that, when clicked, sends users directly to a usa.gov page on how to use mail-in absentee voting where available because of the Coronavirus.
After Facebook corrected another false Trump tweet, Alexa Moutevelis lamented: "the Big Tech companies have taken it upon themselves to arbitrate the truth during this heated election season and it's clear which side they're on."
Actually, the side Facebook is on is not the one Mouteveis wants you to think it's on - because Facebook has censored all mention of even more sucking up to conservatives Facebook has done.
NBC reported earlier this month that "Facebook has allowed conservative news outlets and personalities to repeatedly spread false information without facing any of the company's stated penalties," adding:
According to internal discussions from the last six months, Facebook has relaxed its rules so that conservative pages, including those run by Breitbart, former Fox News personalities Diamond and Silk, the nonprofit media outlet PragerU and the pundit Charlie Kirk, were not penalized for violations of the company's misinformation policies.

Facebook's fact-checking rules dictate that pages can have their reach and advertising limited on the platform if they repeatedly spread information deemed inaccurate by its fact-checking partners. The company operates on a "strike" basis, meaning a page can post inaccurate information and receive a one-strike warning before the platform takes action. Two strikes in 90 days places an account into "repeat offender" status, which can lead to a reduction in distributionmof the account's content and a temporary block on advertising on the platform.

[...]

The list and descriptions of the escalations, leaked to NBC News, showed that Facebook employees in the misinformation escalations team, with direct oversight from company leadership, deleted strikes during the review process that were issued to some conservative partners for posting misinformation over the last six months. The discussions of the reviews showed that Facebook employees were worried that complaints about Facebook's fact-checking could go public and fuel allegations that the social network was biased against conservatives.

The removal of the strikes has furthered concerns from some current and former employees that the company routinely relaxes its rules for conservative pages over fears about accusations of bias.
Further, Buzzfeed reported that Facebook allegedly fired an employee who collected evidence about this preferential treatment.
Another thing the MRC won't tell you about is a Twitter account that lists "the sources of the 10 top-performing link posts by U.S. Facebook pages every day." And every day, that list list dominated by right-wing personalities and websites such as Ben Shapiro,Dan Bongino, Fox News and Franklin Graham.
Of course, telling its readers the full truth about Facebook would interfere with its victimization narrative, so the MRC makes sure to stay silent.
Posted by Terry K. at 8:30 PM EDT