MRC: Being Anti-Vaxxer Is Patriotic
Topic: Media Research Center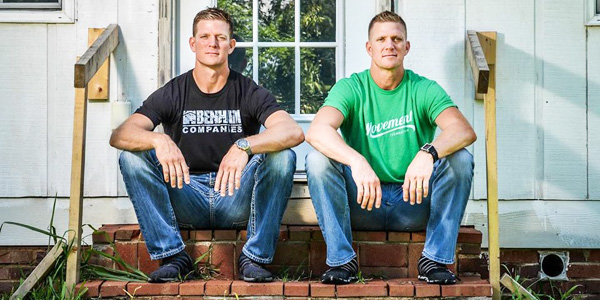 The Media Research Center continues its embrace of odious people and odious views in an Aug. 11 item by Alexander Hall:
Famous Christian public figures were censored for expressing disbelief that patriotism in the current year amounts to submitting to forced vaccinations amidst the COVID-19 pandemic.

The Benham Brothers, identical twins David Benham and Jason Benham, who previously lost their HGTV show for their conservative views have been censored by Facebook. On August 10, Jason shared a screenshot on his Facebook page and wrote, "Saw this in my notifications today. Looks like the FB social police won't be allowing people to say things like 'I won't be getting the vaccine.'"

The screenshot featured a notification from Facebook that read: "David Benham's post goes against our Community Standards on misinformation that could cause physical harm." The post also explained: "We have these standards because misinformation that could cause people physical harm can make some people feel unsafe on Facebook." The Benham Brothers' post from August 7 was a scathing commentary on how the only acceptable form of patriotism in 2020 America is unquestionably obeying the government:

"Soooo… patriotism today is nothing but a micro aggression, unless it's redefined, of course, and pushed a leftist agenda. No matter where you stand on this, to be told it's 'patriotic' to vaccinate is typical propaganda."

This comes after news sources like USA Today suggested that forcing nationwide vaccinations is "patriotic."
Yes, Hall is trying to defend attacks on vaccinations as "patriotic." If getting vaccinated against coronavirus helps people and the country, what's the problem?
He's also lying about the Benham's background. It wasn't "conservative views" that cost the brothers their TV show -- it's their extreme anti-gay and anti-abortion stances, smearing homosexuality is "demonic" and ranting outside abortion clinics that they are the "altars of Moloch." Hall can't demonstrate those are mainstream "conservative views."
And it's laughable how Hall and the Benham brothers are complaining that "the only acceptable form of patriotism in 2020 America is unquestionably obeying the government" when the MRC has done nothing to unquestioningly obey Trump for the past four years.
Posted by Terry K. at 9:41 PM EDT