MRC Thinks Far-Right Hate Speech On Reddit Is Merely 'Politically Incorrect'
Topic: Media Research Center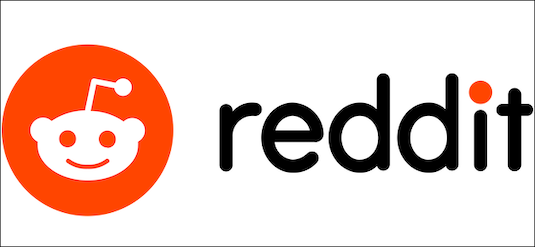 The Media Research Center has a bad habit of endorsing the worst content from right-wing creators and social media -- like PewDiePie's racism, hate-mongering extremists like Laura Loomer and Tommy Robinson and coronavirus conspiracy theories -- in the name of its verion of "free speech" where right-wingers are never held accountable for what they say or do on social media and must never be blocked from saying whatever they want no matter how hateful or untrue.
One thing it has been defending is Reddit's r/The_Donald subreddit. Corinne Weaver wrote in a February post:
Reddit will once again crack down on users and communities it considers undesirable.

Buried in Reddit's 2019 Transparency Report was a concerning update to its policies. Users who consistently upvote "policy-breaking content" in "quarantined communities," like r/The_Donald, "will receive automated warnings," followed by consequences like temporary and permanent suspensions. "We hope this will encourage healthier behavior across these communities," wrote [Reddit CEO Steve] Huffman.
Weaver, however, was curiously vague about the content that got r/The_Donald put on the warning list beyond a reference to it being quarantined for "significant issues with reporting and addressing violations of Reddit's rules against violence." Meanwhile, other have documented how the subreddit has been notorioius for "its promotion of racism, anti-Semitism, conspiracy theories, and violent memes starring a cartoon frog," adding:
r/The_Donald has been a pain point for Reddit for years. It was created in June 2015 to discuss and promote Donald Trump's presidential campaign, and quickly became a hotbed for extreme political rhetoric. Members of the subreddit amplified the Pizzagate conspiracy theory in late 2016, and in August 2017, they promoted attendance at the deadly Unite the Right rally in Charlottesville, Virginia.

The Southern Poverty Law Center published a detailed report on r/The_Donald in April 2018, highlighting the subreddit's paranoia about "white genocide" and its support of ethnic cleansing of Muslims in Myanmar, its vicious antiblack racism and anti-Semitism, and its fascination with imagining violence against the media. Still, the community was a favorite of Trump himself, who hosted a question-and-answer session there during the Democratic National Convention in 2016 and to pull content directly from the subreddit to use in his tweets.
When Reddit shut down for good in June, the MRC still wouldn't admit that there was any problem with it other than supporting Trump. A June 29 post by Alexander Hall declared that it was "conservative speech" and a "popular political platform" being shut down for being "politically incorrect."
Hall also weirdly took offense with a Reddit rule arguing that "people who are in the majority" lack some protections on the forum. He ranted that this was a "double standard on who is allowed to be openly hated," adding, "Essentially, a person who is in the 'racial minority' may call somebody in the racial majority 'sub-human and inferior' with impunity."
Hall touted how "The r/The_Donald community, exiled from Reddit, can be found at the new TheDonald.win forum website" and also threw in a call to action: "Contact Reddit admin and demand that the platform mirror the First Amendment: Tech giants should afford their users nothing less than the free speech and free exercise of religion embodied in the First Amendment as interpreted by the U.S. Supreme Court."
The MRC has also continued to attack a former Reddit CEO over "free speech" issues, despite the fact that she left the company in 2015 and was only CEO for eight months. In a May 2019 post, Weaver complained that Ellen Pao "slammed the existence of subreddits like The_Donald. She also strongly emphasized the need for tech companies to regulate in order to rid themselves of bullies and allow 'actual conversation.' Pao also expressed the belief that tech companies lived in 'fear' of their users, especially when it came to conservative groups." Weaver groused in September 2019 that "Pao has been lobbying for Twitter to suspend the president's account for two years. Now, she's using the latest tweet uproar to push one last time for a suspension."

In a April 14 post, Hall huffed that Pao "took a swing at President Donald Trump during a time of crisis" by pointing out that what Trump has called "fake news" is usually accurate but makes him look bad. Hall offered only whataboutism in response: "Pao does not have a leg to stand on when it comes to criticizing leadership. As CEO of Reddit, Pao cracked down on speech she found offensive. One of the most infamous rules she implemented was using off-site behavior as an excuse to ban users from Reddit itself. "

All these attacks on Pao referenced the r/The_Donald subreddit -- but made no mention of the offensive content it had become known far. That kind of censorship is at least as bad as what MRC accuses others of doing.
Posted by Terry K. at 8:40 PM EDT
Updated: Monday, August 3, 2020 9:21 PM EDT