AIM Is Mad The Truth About Herman Cain And Coronavirus Is Told
Topic: Accuracy in Media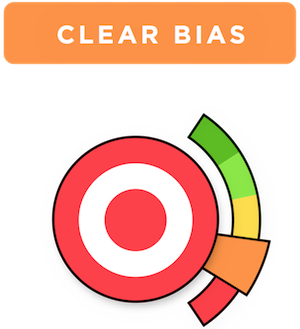 We've noted how the Media Research Center threw tantrums when media pointed out the likelihood that Herman Cain picked up the coronavirus that ultimately killed him during a rally for President Trump in Tulsa in June. Now Accuracy in Media publisher Don Irvine is treating this fact as a smear in a Aug. 3 post:
In a headline Sunday, Reuters insinuated that former presidential candidate Herman Cain's death from COVID-19 was due to his refusal to wear a mask.

Cain, 74, died Thursday after spending most of July in an Atlanta-area hospital after being diagnosed with COVID-19 on June 29, which Reuters noted was just nine days after a Trump rally in Tulsa, Oklahoma that Cain attended without a mask.

The Reuters story also pointed out how many Trump supporters — of which Cain was one — are against wearing masks, mentioning his tweet about Trump's July 4 celebration at Mount Rushmore.

"Masks will not be mandatory for the event, which will be attended by President Trump. PEOPLE ARE FED UP!"

Cain was a successful businessman and talk-show host and did not deserve to be smeared by Reuters for exercising his rights as an American to not wear a mask.
It's not a "smear" to report a fact. It's indisputable that Cain largely refused to wear a mask, and you don't have to be a "smear artist" to point out the basics of how viruses spread and how that played into Cain's illness.If you don't wear a mask while attending crowded events like Trump rallies, there's a chance you'll catch something. Unfortunately for Cain, the bug going around this year is coronavirus, which can kill you.
Irvine's post is of the old-school media attack in which reporting inconvenient facts about conservatives equals "liberal bias."
Posted by Terry K. at 7:37 PM EDT