Newsmax Columnist Whitewashes Story Of Capitol Riot Insurrectionist
Topic: Newsmax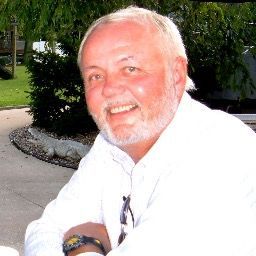 Michael Dorstewitz laid it on thick in his May 18 column, starting with the introduction: "After a 16-month hiatus due to a series of setbacks, Brandon Straka is restarting the #WalkAway campaign, a movement he launched in 2018 to encourage former fellow liberals to #WalkAway from the Democratic Party."
Those "setbacks" were linked to Straka's participation in the Capitol riot. First, according to Dorstewitz, was Facebook shutting down the page for Straka's WalkAway campaign which claims to encourage people to quit the Democratic Party and become Trump MAGA types. For the second, Dorstewitz cranked up the whitewashing drama:
The second setback came 17 days later when "an FBI team in tactical gear [raided] my apartment Monday morning, January 25that dawn, came in and [took] me out of bed, put me in handcuffs, [took] me to jail and [presented] me with a search warrant for a team of FBI agents to start stripping my apartment of computers, hard drives, phones, iPads, camera equipment, clothing, etc."

Straka's crime was accepting an invitation, as the head of #WalkAway, to speak at the Capitol grounds on January 6, 2021. While there, he shot a video at the east entrance to the Capitol.

Straka observed that "It was on the west side that people were breaking windows and struggling with officers."

After shooting about eight minutes of video, he turned around and left.

The camera caught a brief scuffle between an officer and a demonstrator. When Straka got home he posted the video to social media without bothering to look at it.

He told Newsmax that:

• "I never went inside of the Capitol.

• "I was never accused of going inside of the Capitol.

• "They know I didn't engage in any violence, any vandalism, in any theft, or any destruction."

Nevertheless, he was charged with two felonies: knowingly occupying restricted grounds and impeding an officer in the line of duty.
By contrast, as a more honest media outlet reported, Straka "admitted to recording himself telling the mob to 'go go go' as they reached the Capitol and telling rioters who were wrestling a shield away from a US Capitol Police officer to 'take it, take it.'" Straka also tweeted in the midst of the riot, "Patriots at the Capitol- HOLD THE LINE." Further, the judge -- a Trump-appointed one at that -- pointed out that "He still persists in this idea that it is okay to storm the Capitol to contest an election, and that's not what we do in this country. People who do that are not patriots."
Meanwhile, Dorstewitz was fully invested in making Straka into a victim:
Then Justice Department lawyers dragged the case out with five continuances during the course of a year before offering to drop the felonies in exchange for a guilty plea on the misdemeanor — but it came with a catch. He had to make several false admissions of "fact."

"I can't even describe into words what that has done to me," he said. "It's just destroyed my reputation."

When Straka is asked why he made the admissions and pled to the misdemeanor, he responds, "Are you paying attention? Are you seeing how these cases are being handled?"

Jan. 6 defendant Matthew Perna is a case in point. His family said he was "bullied to death" by government lawyers despite having committed no violent crime. He eventually took his own life for basically entering the Capitol building wearing a MAGA cap.
Yes, participating in a violent insurrection does tend to destroy one's reputation. Dorstewitz apparently didn't ask Straka what statements he made under oath he has decided are now false (something that might put him in further legal trouble for lying to authorities). Also, if Perna's only offense was "wearing a MAGA cap," there would have been no need for him to kill himself. In fact, he was a QAnon conspiracy believe who did violate the law by entering the Capitol, and videotaped himself while there.
In addition to whitewashing Straka's participation in a violent insurrection, Dorstewitz's other purpose was to hype the relaunch of the WalkAway campaign, touting how Straka says he's "working with a development company to build our own social platform" that will be "a cancel-proof platform where we can rebuild that community," as well as an upcoming rally, after which he quoted Straka enthusing, "We're coming back!" That rally was apparently such a bust that we could find no news coverage of it, even in right-wing media.
Posted by Terry K. at 3:50 PM EDT