Revolving Door: Another MRC Activist Becomes An 'Editor' At Fox News
Topic: Media Research Center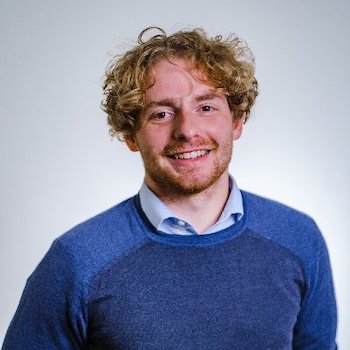 Media Research Center writer Gabriel Hays was filled with hate for anything not as white, heterosexual and Christian as he apparently is -- and that's saying something given the sheer number of haters the MRC employs. But he, like Lindsay Kornick before him, ascended the MRC plane at the end of March for a higher form of right-wing activism: becoming an "associate editor" at Fox News. Whatever it is, it doesn't involve being fair and balanced; he's simply doing a lot of what he did at the MRC -- attacking liberals for saying and doing things that conseratives don't like -- while presumably being better paid for it.
Let's mark Hays' MRC departure by looking back at some of the hate he spewed there over his final few months of employment, shall we?
In his last days at the MRC, Hays was quite obsessed with portraying anyone who wants to admit to a child that LGBT people exist and refuses to spew the kind of hate at them that Hays does -- or, really, any LGBT person, period -- is a "groomer."
A March 23 post called the Florida bill an " anti-grooming bill" and that an actor who spoke out agtainst it "sounds like an idiot or worse, a child groomer."
Hays cheered the signing of the bnill in a March 29 post: "Child groomers the world over are convulsing in anger today, because finally, FINALLY Governor DeSantis (R-FL) has signed a bill that blocks public school students in Kindergarten through third grade from being exposed to gender identity curriculum and other LGBTQ lesson plans." Of course, Hays didn't explain how the mere act of noting to a child that LGBT people exist equates to "grooming."
Hays huffed in a March 31 post that: "Disney and its magical kingdom of groomer-apologists are distraught that Florida's government has passed legislation protecting young children from deviant sex education class before they're ten years old," then lashed out at yet another actor for criticizing it -- whiule again, not explaining how "grooming" was actually going on before now or that the bill would actually do anything about it.
Proving that he cares nothing about the journalistic norms he helped demand that the "liberal media" follow (but never his fellow right-wingers), Hays breached journmalistic ethics soon after joining Fox News. In an April 15 article attacked Washington Post fact-checker Glenn Kessler for not giving a rating to a questionable statement by President Biden, the only person Hays sought comm ent from was "Newsbusters Executive Editor Tim Graham" -- but he didn't disclose the fact that up until a couple weeks prior, Graham had been his boss. He also sought no comment from a non-conservative or even from Kessler himself, the person he was attacking.
In short: Fox News hired a highly biased virulent hater who cares nothing about how journalism works -- and it doesn't care because the hate and bias is what it hired him to do.
Posted by Terry K. at 10:04 PM EDT