MRC's Hays Can't Counter Lizzo, So He Mocks Her Weight
Topic: Media Research Center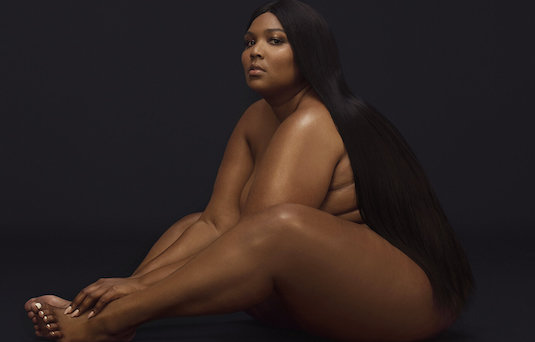 When you don't have an argument, mock someone's looks. The Media Research Center does this a lot with Brian Stelter, and the MRC's insult parade is only growing. Thus, we have a March 14 post by Gabriel Hays lashing out at singer Lizzo for speaking out in favor of transgender youth that leans heavily on mocking Lizzo's weight and looks. Hays begins with this tasteless sleaze:
In addition to being a big fan of food and a sedentary lifestyle, overweight pop star Lizzo is also a huge fan of abortion and allowing little kids to undergo gender transitions.

Wow, she does not advocate for anything remotely healthy, does she?
Because Hays knows he cannot hurt Lizzo with his fat-phobic insults -- they're for his right-wing readers who, like him, don't particular like black women in general and, in particular, women who could probably beat him up -- he moves on to rattling off right-wing talking points and portraying her as evil for not being a right-winger like him:
During a recent speaking gig at the South by Southwest Conference in Austin, Texas, the "Truth Hurts" singer spoke out against Texas Republicans who are against abortion and indoctrinating children with trans propaganda.

You see, for Lizzo, confusing kids and advocating for their destruction in the womb comes as naturally as ordering everything on the Burger King menu. Don't get between her and any of those things if you want to keep your head. But petty insults aside, Lizzo's words show that she's not one with whom you want to leave your children unattended for long periods of time.

[...]

Lizzo then slammed the Texas politicians who are "all up in your uterus." The pro-life ones of course. Clearly the pop star is no fan of the state's pro-life " heartbeat bill.""The abortion ban is atrocious. Mind your business," she demanded.

She also stated, "Stay out of my body. This is not political." Uh, Lizzo, you don't have to ask twice.
Never mind that a professional hater Hays wouldn't stand a chance with a smart woman like Lizzo in the first place. The sad thing is that Hays' cruel nastiness is what helps feed the right-wing outrage machine.
Posted by Terry K. at 12:35 PM EDT
Updated: Monday, April 25, 2022 12:37 PM EDT