WND Columnist Thinks Biden Is Burning Down Food Manufacturing Plants -- Then Denies Being A Conspiracy Theorist
Topic: WorldNetDaily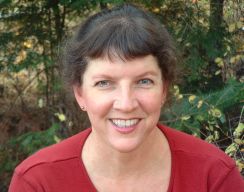 Patrice Lewis began her April 29 WorldNetDaily column by listing "curious and alarming string of fires, explosions and accidents hitting food-processing and fertilizer plants across the nation," commenting, "One such accident is a tragedy. Two is an oddity. Three is a coincidence. But dozens? That starts to sound deliberate." She then quickly went to conspiracy territory by blaming President Biden:
Let's say the quiet part out loud, shall we? Are these events accidental or orchestrated? Are we seeing the beginning of weaponizing food in America? Even Tucker Carlson is asking these questions. As one Twitter user noted, starvation is a great way to control a population. Intentional or not, these industrial accidents will have an impact on America's food availability. That is irrefutable.

Jeff Miller at The Republic Brief pointed out how food companies rarely experience fires or explosions. But right now, anyone trying to connect the dots of these events is mocked as a conspiracy theorist. But at what point do conspiracy theories cross into the realm of fact?

When Biden said we'd have food shortages, I didn't lend him much credence. He's a senile puppet who doesn't know what he's saying most of the time. But maybe, for once, the doddering old man whispered the truth about the people pulling his strings. Certainly his administration is doing everything in its power – from shutting down pipelines to diverting corn into ethanol rather than animal feed – to hamstring farmers and food processors.

As Jeff Crouere at Canada Free Press put it, "It seems as if the president and his administration are doing everything possible to exacerbate the impending food shortage instead of solving it."

But if these attacks were orchestrated, there has to be a purpose or goal behind them. Why would anyone deliberately tighten up food supplies and make products scarce? Is this a planned situation to set up a desired future outcome for the people creating the crisis? Who or what would benefit from this?

As always, the default answer is: Follow the money. However, in this case I believe it's a matter of: Follow the power. Consider this definition of the Cloward-Piven strategy: "A political theory … that advises activists to create radical change by crashing the system. It encourages the orchestration of various crises designed to push society to the breaking point and steer the populace into embracing an authoritarian socialist government." Make of this what you will.

If you go down the rabbit hole of conspiracy theories, you'll find people speculating that food will soon be government controlled. Henry Kissinger's famous line is usually quoted: "Who controls the food supply controls the people; who controls the energy can control whole continents; who controls money can control the world."
Lewis concluded her column by -- despite spending it pushing a conspiracy theory -- she really isn't a conspiracy theorist: "I hate that this column sounds like it was written by a tinfoil-hat-wearing conspiracy theorist. But honestly, so-called 'conspiracies' have been coming true with alarming frequency – so who knows how this one will pan out?" Well, yes, Patrice, when you are spouting a conspiracy theory and citing other conspiracy theorists in support of it and are published by a conspiracy theory-friendly outlet like WND, you do come off looking like a conspiracy theorist. Maybe keep that in mind the next time you're tempted to do that again.
Posted by Terry K. at 10:35 AM EDT