WND's Cashill Also Promotes Dubious '2000 Mules' Film
Topic: WorldNetDaily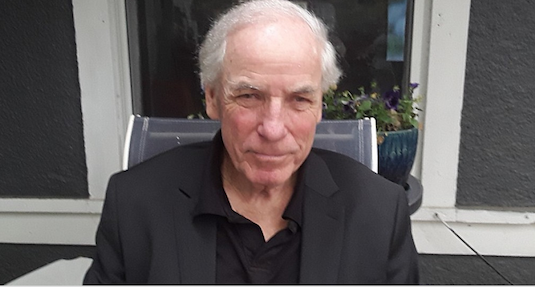 Like editor Joseph Farah, WorldNetDaily columnist Jack Cashill can't resist a good conspiracy theory, no matter how much it gets debunked. So, like Farah, Cashill was eager to help WND promote Dinesh D'Souza's election-fraud-conspiracy film "2000 Mules." Cashill's May 4 column gushing over the film even shared a conspiracy theoryuwith Farah, that the leak of a draft of a Supreme Court decision that would overturn Roe v. Wade was timed to distract from the film:
On Monday evening, I and thousands of other people laid down $20 apiece at 270 neighborhood theaters across America to watch the premiere of Dinesh D'Souza's new documentary, "2,000 Mules."

On a night of pouring rain in Kansas City, some 250 people filled our theater to capacity and broke into a spontaneous chant of "USA! USA!" at movie's end.

The movie was that cathartic. Like D'Souza's Greek chorus of Salem radio hosts – Dennis Prager, Larry Elder, Seb Gorka, Eric Metaxas, Charlie Kirk – the moviegoers strongly suspected the election was stolen, but they needed to see how it was stolen.

[...]

Upon returning home Monday night, I immediately went to Twitter to see what people on the right – I expected nothing from the left – were saying about the movie. The answer? Nothing.

All talk was about the leaked Supreme Court document. I immediately suspected mischief on the part of Politico, which could have published Alito's lengthy opinion at any time.

This was a huge story. I totally get it, but I fail to understand why so many conservative pundits and politicians did not go see the movie Monday and have said nothing about it since.

The major media have begun sniping at the movie, as D'Souza's chorus predicted they would. They have to. To acknowledge the election was stolen is to admit the Democratic Party is little more than an organized criminal cartel.
Cashill reiterated his conspiracy theory in his May 11 column:
Last week I argued on these pages that the left timed the release of the Alito brief to offset the premier of Dinesh D'Souza's "2000 Mules." If so, the left miscalculated. The film did not need any woke offsetting. The "don't wanna know" (DWK) Right was up to the job.

For the timid Right, "Mules" was a Level 5 DWK. Never before had its thought leaders been confronted with an exposure this consequential and this exquisitely well documented.

If D'Souza and his collaborators at True the Vote are right, all the DWK talking points of the last 20 months are shot. The Democrats did steal the presidential election. They also stole the Senate with their capture of the two Georgia seats. And the Jan. 6 crowd was right to protest, arguably even to riot – peacefully, of course.

I have been dealing with the DWKs for the last 20 years, but I am still surprised that Fox News and Newsmax, among other conservative media, are pretending "2000 Mules" is not worth discussion.

Every day these media hold out they lose the respect of their viewers. This story is too big to ignore. Too many ordinary people know what the media moguls don't wanna know.
Cashill went on to whine that his previously never-proven conspiracy theories -- that TWA Flight 800 was shot down by a U.S. missile was ignoredand that the plane crash that killed Clinton Commerce Secretary Ron Brown wasn't an accident wasn't deliberate -- were ignored by most normal people.Cashbill concluded by declaring that "I will offer my public support to the Missouri senatorial candidate who first introduces "2000 Mules" into the public sphere."
Posted by Terry K. at 1:59 PM EDT