WND Touts Rabbi With Ties to Terrorist-Linked Group
Topic: WorldNetDaily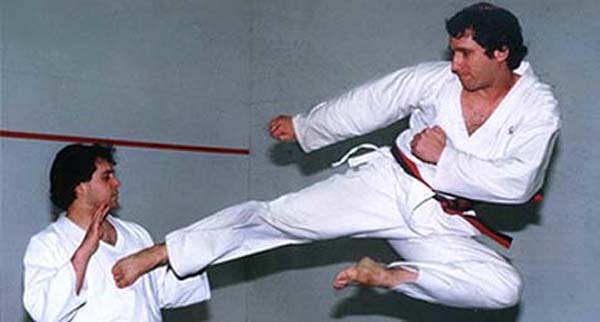 A Dec. 2 WorldNetDaily article steals and rewrites a New York Post article about a New York rabbi who teaches karate:
There's a solution to the problem of New York Jews being singled out by "Knockout Game" attackers, says a New York rabbi turned Karate sensei.

Teach them martial arts.

When Rabbi Gary Moskowitz, now 56, was growing up in the Soundview section of the Bronx, he got beaten up a lot, he recalls. So he took up karate.

At age 14, he went to a Jewish Defense League summer camp.

"I came back, and I was able to do 400 pushups," he told the New York Post.
If the Jewish Defense League sounds familiar, it should: As we detailed when then-NewsBusters bloger Cinnamon Stillwell defended JDL-linked bomber Earl Krugel, the JDL has been associated with numerous acts of violence since its founding by far-right activist Meir Kahane. The most notorious of those is Baruch Goldstein's massacre of 30 Arabs at Hebron's Tomb of the Patriarchs.
Moskowitz told the New York Times in 2010 that he had been attracted to Kahane as a "dumb kid" and later turned against him. But a flyer promoting a series of films about Moskowitz describes one film as lionizing his JDL experience:
This story is about the renowned Jewish Defense League (JDL) through the eyes of a young high school yeshiva and later public school student. Moskowitz, as a young high school student learned to fight back against the tyranny of the streets and the apathy in the community by joining the new Jewish Defense League. Moskowitz became a born again Jew after enlisting in the JDL training camp. The camp consisted of several hours of daily karate training, a couple of hours of weapons (arms) training, intensive Jewish education in Jewish history, law, Zionism, philosophy and the holocaust and military instruction and drilling.

Following the training camp the JDL story is told through Moskowitz' participation in the many demonstrations against the Russian mission, the rally against the Klan in Heights town NJ, protecting Jewish teachers and Jewish people on school boards who were being threatened by gangs for voting in the West Bronx, and many other actins [sic] JDL became known for. Later the story focuses of the conflict Moskowitz had with Rabbi Kahane founder and head of the JDL.
While Moskowitz appears to be doing good things these days, the JDL connection is troubling. As recently as 2001, according to the Southern Poverty Law Center, the FBI considered the JDL a terrorist organization.
Of course, given that WND writer Aaron Klein has his own Kahanist sympathies, it's not really much of a surprise that WND would promote Moskowitz.
Posted by Terry K. at 12:31 AM EST