MRC Still Obssessing Over Bashir, But Gave Limbaugh's Misogyny A Pass
Topic: Media Research Center
M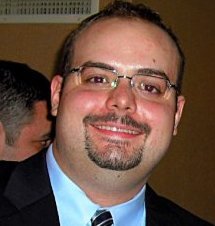 artin Bashir hasn't worked for MSNBC for a couple weeks now, but the Media Research Center still can't stop talking about him.
In a Dec. 16 MRC item, Kyle Drennen complains that NBC's "Today" highlighted Fox News host Megyn Kelly's oddball insistence that Santa Claus is white, while NBC "censored any mention of its own cable news host – MSNBC's Martin Bashir – calling for Sarah Palin to defecated on. Bashir later resigned as a result of the disgusting attack."
The MRC has done all it could to pile on Bashir -- and continues to do so even though, as Drennen admits, Bashir resigned some time ago and his attacks no longer prove anything.
By contrast, the MRC worked hard to distract attention from Rush Limbaugh's three-day tirade of misogyny against Sandra Fluke -- the strongest thing coming form Brent Bozell's mouth being "Let's all agree Limbaugh crossed a line," ev en though Limbaugh's dozens of sleazy attacks were at least as disgusting as Bashir's single comment about Palin. Bozell's MRC employees not only condoned Limbaugh's sleaze, a few gleefully piled on.
You will never see Drennen call Limbaugh's attacks on Fluke "disgusting" -- Limbaugh must be protected at all costs, after all, and Fluke is a liberal woman who deserves to be denigrated for speaking about birth control in public.
Posted by Terry K. at 9:31 PM EST