NewsBusters Won't Tell Readers About Klayman's CNN Conspiracy
Topic: NewsBusters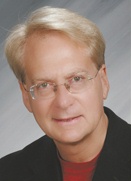 Noel Sheppard writes in a Dec. 19 NewsBusters post:
Is there an anatomical limit to how many times someone can put their foot in their mouth?

Consider the case of CNN's Piers Morgan who on Twitter moments ago actually accused former Alaska Governor Sarah Palin of getting Martin Bashir fired by MSNBC[.]
So Sheppard thinks it's silly for Morgan to blame Bashir's leaving MSNBC job on Palin. Before Sheppard commits further to that point of view, let's go to a Dec. 18 post by fellow NewsBuster Tom Blumer. In it, Blumer runs to the defense of rabid Obama-hater and failed lawyer Larry Klayman after a less-than-friendly interview on CNN:
[CNN anchor Don] Lemon and CNN legal analyst Jeffrey Toobin also acted like immature children in Klayman's presence. They were clearly mortified that — ugh — Larry Klayman had to be the guy who brought suit against the National Security Administration arguing against the constitutionality of its metadata collection efforts.

[...]

Lemon, Toobin, and others on the left should be thanking Klayman. Instead, they can't stand the idea that he successfully achieved something important with which they fundamentally agree.
Blumer made no mention of the fact that the ruling against the NSA was issued despite Klayman's lawyering -- the judge in the case explicitly rejected Klayman's arguments and substituted his own reasoning.
More notably, Klayman was ready to cast blame for his poor performance on CNN, and it didn't involve himself. According to a Dec. 18 WorldNetDaily article by Jerome Corsi:
When CNN preceded an interview with legal activist Larry Klayman last night with an unflattering profile and then removed him from the screen when the dialogue got heated, powers much higher than the cable news network were wielding influence, charges Klayman.

"What CNN did to me yesterday was a hit piece orchestrated against me by the Obama White House with the direct involvement of the Democratic National Committee in an attempt to discredit me and to turn the public against Judge Leon's court decision that the NSA is violating Fourth Amendment rights," Klayman told WND in a telephone interview.

"This was a Clinton thing as much as it was an Obama thing," he said.
Yes, Klayman is claiming that President Obama and the DNC are personally conspiring against him by making him look bad on TV. Is that any less strange than Morgan blaming Bashir's departure on Palin.
There is one difference, though: Neither Blumer nor anyone else at the MRC will tell you about Klayman's delusional conspiracy.
Posted by Terry K. at 9:30 PM EST