CNS Is Unhappy That Gays Are Allowed To Ride Trains
Topic: CNSNews.com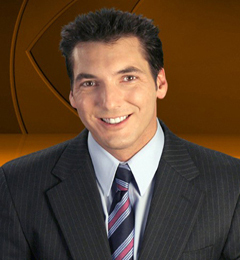 Eric Scheiner sounds a bit appalled in a Nov. 15 CNSNews.com article:
Amtrak has announced the launch of three microsites targeting specific segments of the population: MyBlackJourney.com, AmtrackRideWithPride.com and DescrubeNotreAmerica.com.

In an Amtrak news release, the government-funded intercity train service company says the new websites launched last week, "provide connections to Hispanic, African and LGBT travelers."

"AmtrakRideWithPride.com speaks to the Lesbian, Gay, Bisexual, Transgender (LGBT) traveler. The site is loaded with photos, testimonials and blog posts from Amtrak's LGBT editor Mark Mastro," the release says.
It's unclear from the tone of the article whether Scheiner is appalled that gays are allowed to ride trains or if he thinks Amtrak should not engage in the type of niche marketing every other business does.
Given that, as Scheiner concedes, "Amtrak received $1.3 billion in government funding for 2013," he should be happy that Amtrak is trying to expand its reach, even if it's to those dreaded homosexuals Scheiner apparently despises enough to be concerned that they might sitting next to him on a train.
Posted by Terry K. at 8:57 PM EST