MRC's Philbin Goes Godwin All Over Obama
Topic: Media Research Center
Hate-tweeter and Media Research Institute Culture & Media Institute managing editor Matt Philbin is at it again. This time, he has decided that a #WHyouth hashtag really says #HitlerYouth, and feels the need to go all Godwin on the president, tweeting and retweeting Obama-Nazi smears: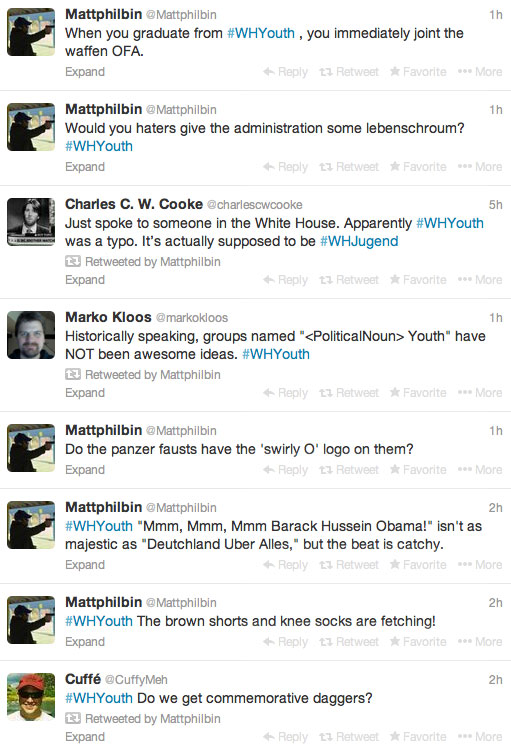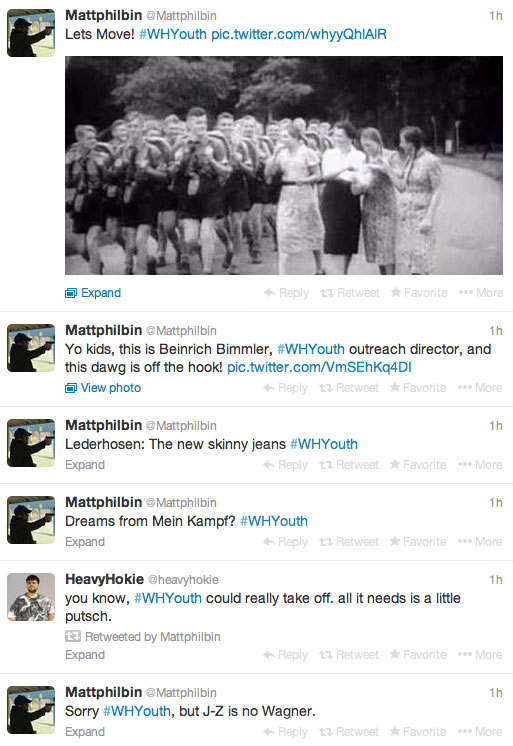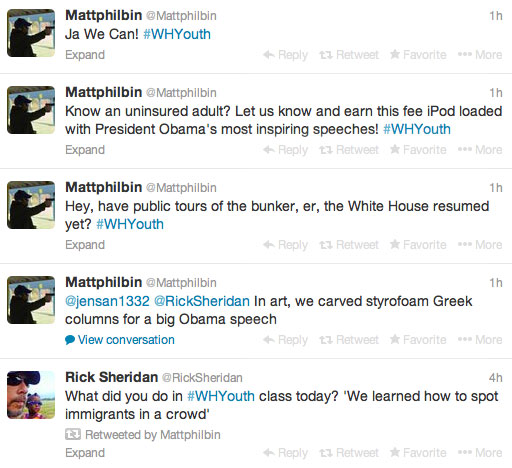 This sort of sleazy name-calling doesn't exactly help the MRC's demand that MSNBC punish Martin Bashir for saying offensive things about Sarah Palin. Does Philbin even realize that?
UPDATE: Philbin took exception to us highlighting his Godwinism, and he expressed his displeasure by calling us a "faggot" and telling us to "fuck off," and then blocking us from his Twitter account. Here's the exchange: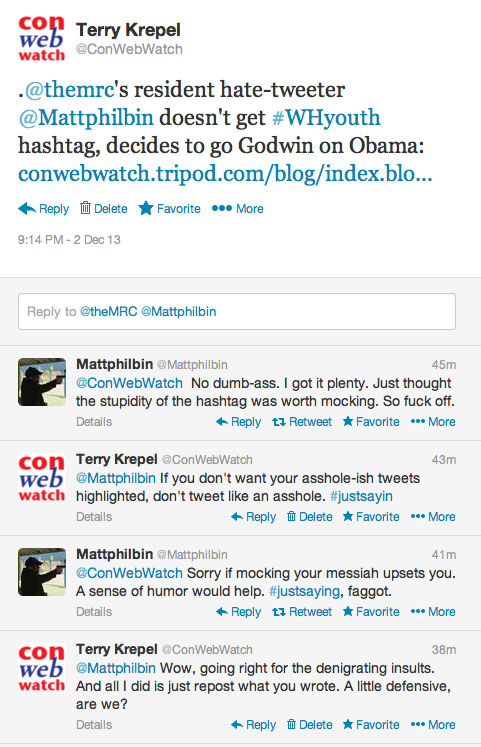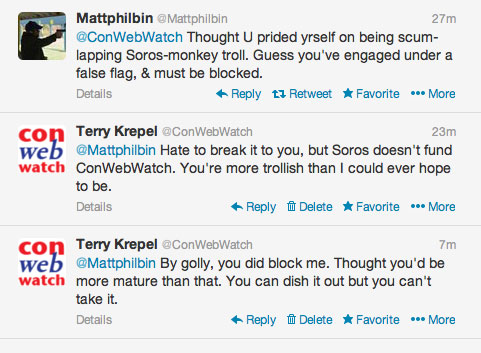 The insults and the childish blocking indicates some maturity issues on Philbin's part. That's not a surprise, of course.
Posted by Terry K. at 9:12 PM EST
Updated: Monday, December 2, 2013 10:10 PM EST