Noel Sheppard Thinks Spooning Is A 'Sexual Position'
Topic: NewsBusters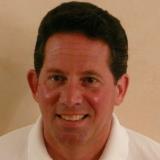 Noel Sheppard cranked up his outrage machine to rant in a Dec. 29 NewsBusters post:
On Sunday's Reliable Sources, vulgar comedienne Kathy Griffin - who will once again be co-hosting CNN's New Year's Eve special this year despite kissing Anderson Cooper's crotch on air last year! - actually asked new host Brian Stelter, "Have you ever spooned with Candy Crowley?...You might get a better time slot[.]"
Sheppard then adds: "For those unfamiliar, 'spooning' is a sexual position."
Well, not so much. As Talking Points Memo points out, spooning is more a form of cuddling.
Undaunted by his manufactured outrage and resulting stupidity, Sheppard tries to double down in a update to his post:
Update: There's been a lot of discussion about the term "spooning" and whether it's actually a sexual position. Some have claimed it's a term for cuddling. In reality, it's both.

In this instance, would the vulgar Griffin have asked Stelter if he's ever cuddled with Crowley? Consider that she followed her question up with, "You might get a better time slot."

Think about it: Have you ever heard of anyone cuddling their way to the top?
Notice that Sheppard doesn't acknowledge where this "discussion" is coming from -- likely because its happening mainly on liberal blogs that are ridiculing him.
This is NewsBusters, folks.
Posted by Terry K. at 11:42 AM EST