Reminder: WND's Farah Is Still A Birther
Topic: WorldNetDaily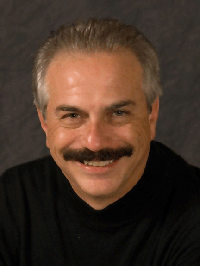 WorldNetDaily may have spent the past year downplaying its years of birtherism -- presumably in an effort to slow down the decline of its credibility -- but that doesn't mean that WND employees have stopped believing it.
WND editor Joseph Farah makes his birther leanings quite clear in his Nov. 29 WND column:
I know Obama will continue to outrage me and millions of other Americans. That won't stop. But he will never be quite the same after being taken down several notches. He will be desperate. He will push harder than ever to accomplish his evil objectives as his time runs out. But that's as it should be for a falling political star whose legacy has already been written.

I've never acknowledged him as president.

To me he has always been – and will always be – the illegal, illegitimate occupant of the White House. He's little more than a bad, deadbeat tenant, exercising his squatter rights.
Does this sound like a guy who doesn't regret spending years peddling discredited claims about Obama's birth certificate? Didn't think so.
Posted by Terry K. at 5:24 PM EST