Reality Trumps Perception: Colin Flaherty's 'Black Mob Violence' Narrative Falls Apart
Topic: WorldNetDaily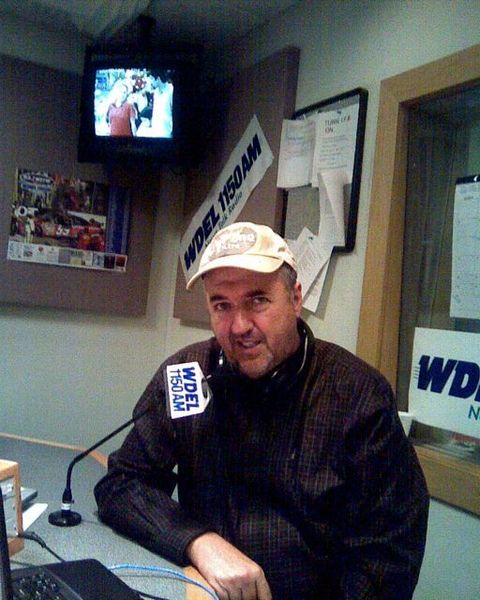 Last week, WorldNetDaily's Aaron Klein had a minor fit over "The lead pollster and main crafter of the marketing campaign for Obamacare" having "once explained that when selling health-care reform to the public 'perceptions are more important than facts and reason.'"
Klein won't tell you this, but that's exactly the same way WND has been selling its "black mob violence" narrative. It actually gives the game away in the editor's note on top of every Colin Flaherty article: It states that Flaherty is reporting on "what appears to be a nationwide trend of skyrocketing black-on-white crime, violence and abuse." Not an actual trend -- what merely appears to be one.
As one key aspect of Flaherty's "black mob violence" meme has gotten more media exposure recently -- the "knockout game" -- it was inevitable that Flaherty's narrative would start falling apart upon closer scrutiny:
The New York Times pointed out that "police officials in several cities where such attacks have been reported said that the 'game' amounted to little more than an urban myth, and that the attacks in question might be nothing more than the sort of random assaults that have always occurred." The Times added that "police officials cautioned that they had yet to see evidence of an organized game spreading among teenagers online, though they have been reluctant to rule out the possibility."
The Daily Beast criticized the "media panic" over "knockout game" coverage, highlighting its "strongly anecdotal" nature, adding: "The 'knockout game' may or may not be a new phenomenon, but with a few instances out of tens of thousands of assaults, it's not a trend, and media outlets shouldn't treat it as one. A few teens may describe their behavior as a game, but to hold them up as signs of a crime wave is to cherry-pick data and mislead the audience. A little incredulity, in other words, would go a long way."
Slate notes that Flaherty "made it his life's work to report any single crime perpetrated by a black person in the U.S. against a white person. In a recent blog post, he lists as evidence six separate crimes in Philadelphia over the course of two years, which share nothing in similarity except for the fact that they involved black people." Slatte adds:
Imagine if another national "journalist" started doing the same for, say, any crime committed in Alabama, or any arson charge in the country. People would start to think Alabama was going through a crime epidemic, or that arson was becoming all the rage with criminals. That would be ridiculous, because it's ridiculous to assume that a few unrelated counts of arson make arson an epidemic. But when you inject race into the equation, it conveniently aligns with the assumptions of people who happen to be racist. That's the sort of twisted logic that justifies why more than half of the U.S. prison population is made up by black and Hispanic people, even though they comprise a quarter of the total population.
Flaherty and WND are not taking the exposure of its ginned-up coverage lying down -- they're in panic mode and flailing to push back. An unbylined Nov. 25 article attacks the Times and Slate in such a dishonest manner that it's clear they're panicking.
Without directly quoting from the article, WND misleadingly asserts that the Times called the knockout game an "urban myth" without mentioning that it's police officials who are characterizing it that way. But that created enough of a straw man for Flaherty to slap down:
"The New York Times is trying to hijack the narrative by calling it an urban myth and classifying black mob violence in the same sphere as Big Foot and the Easter Bunny," Flaherty told WND. "It won't work. There's too much video, there are too many victims, and there' are too many people writing about it for it to simply go away."

Flaherty said it's "an urban fact at this point, no matter what the New York Times says."
WND and Flaherty also attacked Slate -- again without quoting from the article, thus creating another straw man:
"If you use a lot of statistics when you talk about race, the liberals accuse you of stereotyping. If you leave the statistics out and just report stories, then they accuse you of cherry picking. So Slate wants it both ways. Slate loves to speak to people's motivations on why all of us are producing stories like this, but I don't care about that. All I care about are making sure my facts are right," Flaherty rebutted.

"When people read 'White Girl Bleed a Lot,' they're going to read a book with over 500 examples of recent black mob violence around the country, and that's just the tip of the iceberg. That's just a plain fact," Flaherty said.
The fact that WND and Flaherty have to be so dishonest about their critics demonstrates how little truth is behind their narrative. All they've done is compile unrelated, anecdotal incidents over several years and call it an "epidemic."
We've been exposing Flaherty's race-baiting since he began in the summer of 2012. He's been sloppy with the facts and so desperate to keep the meme going that he's included non-blacks -- and even non-humans -- in his "black mobs."
And as with Jack Cashill's increasingly desperate defense of George Zimmerman, there's a new WND-published book on the line -- Flaherty's update of his self-published "White Girl Bleed A Lot."
Flaherty merely created perception and tried to make it reality. Now that it's getting exposed to the light of day, his house of race-baiting cards is falling apart.
Posted by Terry K. at 1:22 AM EST
Updated: Tuesday, November 26, 2013 1:55 AM EST