WND's Unruh Throws Abused Child Under the Bus to Protect Homeschooling
Topic: WorldNetDaily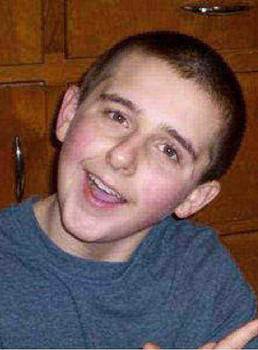 In 2008, WorldNetDaily defended abusive homeschooling parents. Now it's pretending that abusive homeschooling parents aren't real homeschoolers.
A Dec. 17 WND article by Bob Unruh is dedicated to fearmongering about a proposed Ohio law that would require parents or legal guardians seeking to remove children from public schools to go through background checks, have interviews conducted in their homes, and to allow their children to be interviewed separately in an effort to make sure the children are being protected from abuse. The law is motivated by a case in which a teenager named Teddy Foltz-Tedesco was beaten to death by a man who was dating his mother; the boy had been withdrawn from school by his mother, who claimed that she was going to homeschool him but instead was apparently trying to cover up evidence of abuse.
As we've come to expect from Unruh, he can't be bothered to contact any supporters of the proposed law for their views. Instead, he gives copious amounts of space to the Home School Legal Defense Association -- which Unruh lavishly calls "the world's premiere homeschool advocacy organization" -- to attack the law and insist that Teddy Foltz-Tedesco is not representative of homeschoolers:
HSLDA argued the tragic case was not about homeschooling, noting the abuse began while the boy was in public school.
"HSLDA condemns child abuse and is saddened by Teddy's death," the organization said in a statement. "HSLDA supports the prosecution of child abusers like Bush and the improvement of systems that prevent child abuse. However, this proposed law does not actually address the problems that led to Teddy's death and instead unfairly targets homeschooling."

HSLDA said the 14-year-old had been abused for years, and after teachers reported the abuse to authorities, the mother withdrew the boy from public school to homeschool him.

Neighbors, friends, family, police, teachers and others all knew Teddy was being abused, HSLDA said.

"Finally, Bush beat Teddy so severely that he later died of his injuries. Bush and Teddy's mother now are in prison," the group said.

"Teddy Foltz-Tedesco was killed because those responsible for protecting him did not step in as the law or common sense would have dictated. Why?" HSLDA said in a statement. "Although news reports indicate that abuse had been reported for years prior to Teddy's death, it does not appear that any serious intervention was made by government authorities charged with investigating such allegations.

"Why was not enough done to protect Teddy from known abuse?"

Subjecting hardworking parents who want to invest their time and money in their own children's education is not the way to address such problems, HSLDA argued.
Of course, the proposed law is not aimed at impeding homeschooling -- it's aimed at exposing child abuse. The triggering factor is not a desire to homeschool; it's the withdrawal of a child from public school.
Given that there is some evidence of abuse in homeschooling families, you'd think that the HSLDA would want to be more proactive. Instead, the HSLDA tries to downplay it, insisting that "evidence suggests that abuse in homeschooling families is rarer than in the general population" and not addressing the issue of families using homeschooling to hide abuse.
Indeed, in the 2008 case referenced above in which WND defended abusive homeschooling parents, the HSLDA was much more concerned that the case would result in an overbroad ruling against homeschooling in general than about the welfare of the children. One HSLDA press release declared that the case was "a Juvenile Court case on allegations of abuse or neglect, which originally had nothing to do with homeschooling."
But Unruh doesn't want to write about that -- as a homeschooler himself (an apparent requirement for working at WND), he's too busy defending homeschooling from alleged threats that he doesn't care who gets hurt by his knee-jerk behavior and his shoddy, biased writing.
Posted by Terry K. at 1:49 AM EST
Updated: Sunday, December 29, 2013 2:14 AM EST