Noel Sheppard Gets Punk'd, Falls For Racist, Sexist Website's Story
Topic: NewsBusters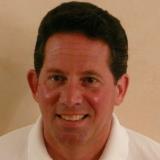 Noel Sheppard ominously begins a Nov. 25 NewsBusters post:
Noel Ignatiev, a professor at Massachusetts College of Art, has for years advocated the total elimination of Caucasians.

During his final lecture before retirement last Monday, he told his white male students "you don't deserve to live. You are a cancer, you're a disease."
Just one problem: It appears not to be true. Sheppard hastily added an update to his blog stating that "It has come to my attention that this might be a hoax," noting that the source for the claim, a blog called Diversity Chronicle, describes its content as "largely satirical."
But Sheppard is not telling the whole story. Media Matters notes:
A scan of the list of blogs Diversity Chronicle recommends reveals a number of "white nationalist" blogs, including American Renaissance (amren.com), a white supremacist think tank. The site also recommends various articles with titles such as "Pedophilia More Common Among 'Gays'" and "Virgin Brides Less Likely To Divorce." Under a section labeled "Eugenics," Diversity Chronicles links a website supporting "humanitarian eugenics." The "Institute for Historical Review," which deals largely in anti-Semitism and Holocaust-denial, is also in the list of recommended websites.
Remember, Sheppard did run an anti-Semitic image with one of his NewsBusters blog posts, profusely apologized for it when he was caught -- then, a year later, did it again. Is it any surprise that he would consider a racist and sexist like like Diversity Chronicle to be a reliable source?
To quote Sheppard: Yes, that was a rhetorical question.
Posted by Terry K. at 1:08 PM EST