Ron Paul's Newsmax Denial Of Coronavirus Surge Didn't Age Well
Topic: Newsmax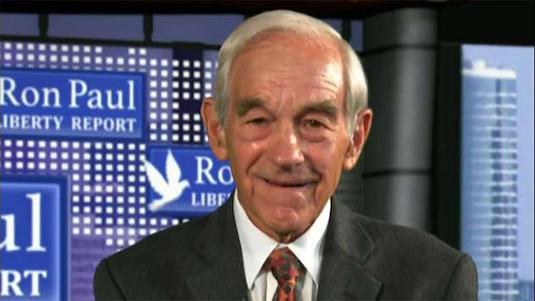 Ron Paul spent his July 8 Newsmax column ranting against tightening health restrictions in Texas to fight the spread of coronavirus, depicting it as "fake news" based on a cnage in how it's defined:
On July 2nd, Texas Gov. Greg Abbott issued an executive order mandating the wearing of face masks across the state, whether indoors or outdoors, when six feet cannot be maintained between people. In the governor's decree, he cited a rise in COVID-19 cases, a rise in test positivity, and a rise in hospitalizations as justification to force people to cover their faces in public.

The move is not only a violation of the civil liberties of all Texans.

Abbott may have based his executive order on inaccurate information about a "rise" in COVID-19 cases due to the Texas State Department of Health Services changing the definition of what constitutes a "COVID Case."

Thanks goes to Collin County Judge Chris Hill for blowing the whistle on what appears to be a move in mid-May to redefine what was a "COVID" case to open the door to a massive increase — all to match the mainstream media line that a "second wave" was on the way.

[...]

The "second wave" is driven by propaganda.

Across the country, COVID testing increased from about 150,000 to more than 700,000 per day. You can't drive through Houston without seeing a flurry of signs advertising "Free Covid test! Results in 15 minutes!"

Last week Reuters reported that tests shipped around the country by the federal government were contaminated.

Deaths from coronavirus -- even the deaths "with" coronavirus rather than deaths "from" coronavirus — are down more than 90% since the peak in April. The decline in deaths continues. That means we are closer to the "herd immunity" that will finally kill this virus.

Yet Gov. Abbott and others across the country see this as a reason to lock the country back down.
Paul is hiding the fact that it has long been argued that coronavirus cases in Texas have long been undercounted, so the change in how cases are counted is more of a corrective measure than a deliberate attempt to overinflate the number.
Paul is also lying when he claims the current wave of coronavirus cases in Texas "is driven by propaganda."Between mid-June and mid-July, the state set coronavirus hospitalization records 31 times, and it was not until about a week ago that the hospitalization number started to slightly decrease -- none of which is driven by changes in the way cases are counted. And even then, the decrease might actually be the result of incomplete data and not becuase of an actual decrease.
Paul's conspiracy theory hasn't exactly aged well, has it?
Posted by Terry K. at 2:53 PM EDT