MRC Rebrands Racism and Anti-Muslim Hate As 'Free Speech'
Topic: Media Research Center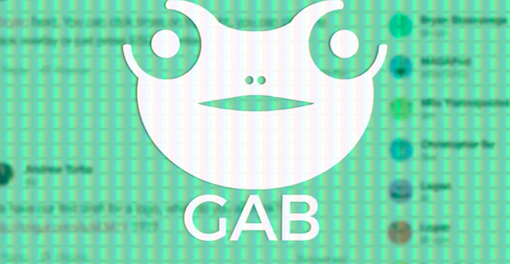 The Media Research Center's Alexander Hall complains in a Jan. 9 post:
Even when entrepreneurs build their own platforms and use alternate forms of money, companies can still shut off their cash flow.

Coinbase has just banned the accounts of free speech platform Gab as well as its CEO Andrew Torba. Gab has been both famous and infamous for its absolutist stance on free speech. As a result Gab had to find unconventional ways to raise money. Gab used Bitcoin, which can be exchanged for all manner of goods online. However, Bitcoins depend on exchange platforms like Coinbase to be converted back into real money and vise versa. Traditional payment processors like PayPal and Mastercard have denied services to controversial figures and been accused of censorship, and newer platforms like Coinbase and Cash App are following suit.
But as the MRC has done before, Hall refuses to note the specific content that keeps getting Gab deplatformed -- in this instance, its reputation as the place to go "when right-wing trolls and outright racists get kicked off of Twitter."
If the MRC really believed that Gab was all about "free speech," as Hall insists, it would quit Twitter and move that branch of its social-media operation there (and it would quit YouTube and move its video operations to BitChute). But it's not -- because it's cynically denouncing the deplatforming to perpetuate its narrative that social media platforms discriminate against conservatives when it would never permit the content that got those operations deplatform on the MRC's own websites. (Remember, Tom Blumer got fired from NewsBusters for including white-nationalists links in his posts.)
Gab is not the only beneficiary of Hall's attempt to rebrand right-wing hate as "free speech." Hall wrote in a Jan. 17 post that "Two free speech YouTubers from the UK have been demonetized for unclear reasons." Hall seriously soft-pedals the first, Tommy Robinson:
The video that Robinson was punished for was titled "TOMMY ROBINSON: GOODBYE 2018, BRING ON 2019!" He summarized his ongoing fight against grooming gangs in England, as well as successful fundraising he had organized for English communities.Grooming gangs became famous with the Rotherham Scandal, when it was exposed that UK politicians and police had ignored 10 years of largely Pakistani gangs sexually exploiting English girls.

He also spoke about his harrowing imprisonment for broadcasting on his phone outside a courthouse where a trial about grooming gangs was taking place.
In fact, Robinson is an anti-Muslim activist who violated British law that places strict rules about what can be reported during an ongoing trial that apply to all trials, not just the trial in question. Robinson was jailed because the offense violated terms of a previous suspended sentence, not for the act itself. In fact, Robinson's violation almost derailed the trials he was reporting on, which could have allowed the suspects to go free.
Hall also notes that Robinson is the head of the English Defence League without mentioning that the EDL is a far-right anti-Muslim group.
Hall did, however, hint at why the other person, who goes by the name of "Count Dankula," was deplatformed: he's a "Scottish Brexit-supporting internet comedian who made headlines when he was arrested for 'grossly offensive' hate speech. His offense was uploading a video where he taught his pet pug how to raise its paw in the 'Heil!' gesture to annoy his liberal girlfriend."
Hall bizarrely passed no judgment on this offensive act; instead, he gushed that it made him "a free speech icon online with a successful YouTube channel."
Posted by Terry K. at 3:47 PM EST
Updated: Friday, January 18, 2019 3:51 PM EST