CNS Ties Muslims To Hatred of Gays, Ignores Christian Gay-Hatred
Topic: CNSNews.com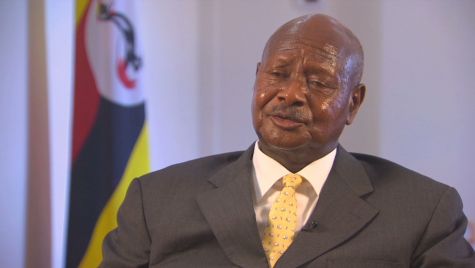 Following the massacre in a gay nightclub Orlando by a man who allegedly claimed allegiance to ISIS, CNSNews.com was quick to reinforce the idea that only Muslims hate gays:
A June 13 article by Susan Jones highlighted Republican Rep. Peter King stating that "I think people don't often realize the hatred that Islamists have toward gays and transgenders."
A June 14 article by Patrick Goodenough asserts that "Half of the countries in the world where homosexual behavior is legally prohibited are Islamic states, and in 13 of those countries, the death penalty is codified in shari'a (Islamic law)."
Censored so far at CNS, however, is the fact that Christian pastors have come out in favor of the massacre because gays were killed.
In Sacramento, pastor Roger Jimenez of the Verity Baptist Church said "I think that's great" that "50 pedophiles were killed today," adding, "The tragedy is that more of them didn't die. The tragedy is — I'm kind of upset that he didn't finish the job!" He also said of gays: "I wish the government would round them all up, put them up against a firing wall, put a firing squad in front of them, and blow their brains out."
Arizona preacher Steven Anderson said that while he wouldn't advocate for violence, he said LGBT people should be "executed by a righteous government," adding, "The bad news is that a lot of the homos in the bar are still alive, so they're going to continue to molest children and recruit children into their filthy homosexual lifestyle." He also said, "At least these dangerous, filthy predators are off the streets. I'm just trying to look on the bright side."
Also censored at CNS is Pat Robertson's bizarre claim that gays have allied with radical Islamists, and that "the best thing to do is to sit on the sidelines and let them kill themselves." Robertson's "The 700 Club" desperately tried to spin this after the fact, insisting that he was "clearly" using killing as a metaphor and that he meant gays and Islamists are "killing themselves politically."
Further, while Goodenough's article was eager to highlight the Islamic-dominated countries where homosexuality is illegal, he makes sure not to note which of those countries are dominated by Christians. He also obscures the fact that some of the countries he claims are "mostly Muslim-majority" are actually Christian-doiminated.
For instance, Goodenough lists Uganda as a "Muslim-majority" country where homosexuality is illegal because it's a member of the Organization of Islamic Cooperation. In fact, only 12 percent of the Ugandan population is Muslim, while more than 83 percent is Christian.
Goodenough seems to have missed the controversy over the past few years over Uganda's attempt to criminalize homosexuality with death, inspired in no small part by anti-gay American Christian pastors like Scott Lively. He also apparently missed a July 2015 CNS article by his boss, Michael W. Chapman, approvingly quoting Ugandan President Yoweri Museveni proudly stating that homosexual behavior is a "no-go" subject in the country and is "never supported by Ugandans," and that President Obama should "respect African societies and their values." Chapman also happily quoted saying how much he "personally dislike[s]" gays: "They are disgusting. What sort of people are they? How can you go -- I never knew what they were doing." Chapman also pointed out that Uganda is "overwhelmingly a Christian country."
Oh, and Museveni is a "devout Christian."
But then, CNS is part of the Media Research Center propaganda machine, so such inconvenient facts are not likely to see the light of day there.
Posted by Terry K. at 10:17 AM EDT