WND's Loudon Redefines 'Immigrant' To Assert U.S. Wasn't Built By Them
Topic: WorldNetDaily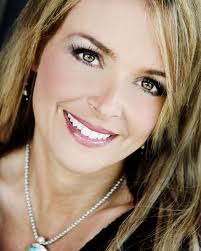 Gina Loudon tries her hand at redefining language in her June 12 WorldNetDaily column:
One of my biggest peeves is when I hear someone repeat the lie that the United States was built by immigrants or that our country was based on immigration. That's not true. It was built by settlers and pioneers.

Some politicians and pundits use the "built by immigrants" phrase to push their open borders agenda. Others use the phrase to show that they harbor no hatred for immigrants. Either way, their catchphrase isn't accurate.

The U.S. was built by pioneers and settlers who created something from nothing. They were the real-life superheroes who risked their lives to make very dangerous journeys to undeveloped and dangerous lands where they had to build something where only wilderness existed.

It is inaccurate to call these men immigrants. An immigrant is someone who comes to a new place and enjoys what pioneers worked and died to create.

[...]

Using the trails and roads created by pioneers, settlers set up their lives in the wilderness on the outskirts of civilization. To call a settler an immigrant is also a disservice.

An immigrant coming to America today enjoys the civilization that was created from nothing by pioneers and settlers in a wild and undeveloped land. Not even President Obama can claim they didn't build that.

[...]

Immigrants didn't build America. Men like Daniel Boone did. Immigrants get to enjoy what Boone and others founded and created.

Does that mean all immigration should be shut down? No – although, the sacrifice of great men should not be disrespected by opening the borders of the land they built.
Loudon conveniently can't quite admit that many of these "pioneers and settlers" came to the U.S. from other countries -- the very defnition of an immigrant.
Posted by Terry K. at 12:30 AM EDT