CNS Hides Columnist's Employment By Think Tank When Writing About It
Topic: CNSNews.com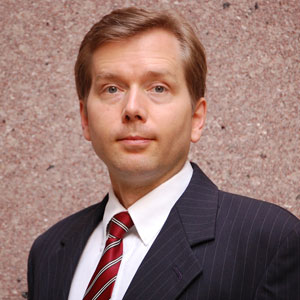 We noted that in April among the armada of op-eds CNSNews.com published criticizing a subpoena against the right-wing think tank Competitive Enterprise Institute about its relationship with ExxonMobil, and that company's alleged suppression of evidence that climate change is driven by fossil fuels was one by Hans Bader, described only as someone who "practices law in Washington, D.C."
A second op-ed by Bader on the subject was published by CNS on June 16. In it, he attacked that "incredibly burdensome subpoena" that was issued to CEI and asserts that the investigation "raises obvious First Amendment issues."
CNS published a third op-ed by Bader on June 22, in which he attacks the subpoena as a "climate-change witch-hunt" and explained that "CEI filed a motion for sanctions against the attorney general who sent us that subpoena, Claude Walker of the U.S. Virgin Islands, under the District of Columbia's anti-SLAPP law." In the latter two op-eds, Bader is again identified only as someone who "practices law in Washington, D.C."
But he's much more than that: He's a senior attorney at CEI.So of course Bader is going to criticize the subpoena -- that's what he's being paid to do.
In addition to CNS failing to disclose this clear conflict of interest to its readers, Bader himself doesn't explicitly disclose it. Given that the op-eds originated as posts at CEI (here, here and here), he really didn't need to, but he knows that CNS reproduces his posts, as we see from a an April 8 CEI post in which he cited "an earlier commentary at CNS News" that he wrote.
While Bader should have made sure CNS disclosed his CEI employment on his columns, it's ultimately not his job. CNS shouldn't have to be asked to do so, given that disclosure of conflicts of interest is a bedrock principle of journalism.
Earlier this week, the MRC was giddy that it prompted NPR to issue a correction on an item that identified a woman as less political than she actually was. Don't expect CNS to do the same -- the MRC is rarely interested in practicing what it preaches.
What was that Tim Graham, official at CNS parent the Media Research Center, was saying about conservative media outlets making quality, original journalism and are totally not aggregators? Never mind.
Posted by Terry K. at 4:35 PM EDT
Updated: Friday, June 24, 2016 6:51 PM EDT