WND Columnist Pushes Conspiracy Theory About Fauci
Topic: WorldNetDaily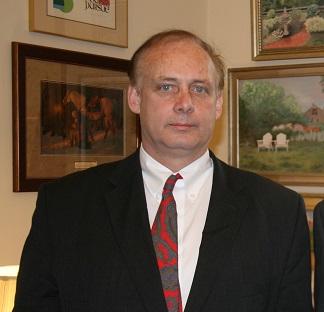 The last time we checked in on WorldNetDaily columnist Jonathon Moseley, he was abusing statistics. Now he's pushing conspiracy theories about Dr. Anthony Fauci.
Moseley began his Aug. 5 column by declaring: "It is time for President Donald Trump to start ignoring Dr. Anthony Fauci. Is Fauci trying to save lives? Or to elect Joe Biden?" This was followed by a long digression into the Henry Ford Health System study claiming to back up the idea of hydroxychloroquine as a treatment for coronavirus, but as we've noted when other. similarly HCQ-obsessed WND columnists were embracing this study, experts have pointed out that the Henry Ford study is flawed because it was an observational study that lacked a randomized control group.
Moseley then attacked Fauci for pointing out those flaws, then went into conspiracy mode:
Remember: Dr. Anthony Fauci is not the head of the Centers for Disease Control and Prevention. Fauci is not the head of the National Institutes of Health. Fauci is head of only one small department of NIH. From that small perch, Fauci has pushed around public health officials and medical professionals for decades.

Fauci claims that the Ford System study is flawed because some patients received more than one drug or treatment.

And … so what? Suppose the patients received 12 different medicines (just to make up a number) and the death rate dropped significantly, and the suffering of patients was shortened.

What if none of the treatments work acting alone? What if it was the combination that did the trick? What if you have to mix them all together as a team?

What if we never learned which medications are responsible for the dramatic improvements the Ford study found? Are we trying to save lives, or defeat Donald Trump for re-election?

[...]

Fauci and his colleagues also push randomized selection and assignment of patients to a placebo. Is that ethical? So people come to a hospital sick with COVID-19, who could die, and Fauci wants to give them a sugar pill placebo and risk them dying. If you are testing a weight loss pill or baldness cure, sure. But how do we randomize placebos for sick patients who could actually die?
Moseley, it should be noted, is not a doctor; he's a right-wing lawyer and onetime host of something called the "Conservartive Commandos Radio Show." We'll stick with Fauci over him for advice on medical research.
Posted by Terry K. at 12:30 AM EDT