MRC Pulls The Plug On Its 'Comedy' Video After 9 Years
Topic: Media Research Center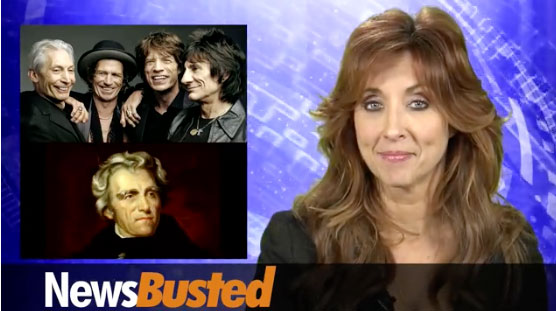 The Media Research Center has finally put "NewsBusted" out of our misery.
After nine years, the final video of the so-called comedy series was posted on May 31. In it, Jodi Miller does her usual schtick of lame, unfunny jokes (Amway is actually used as a punchline for one of them) and gratingly canned laughter.
Despite the dubious proposition of a supposedly nonpartisan (for tax exemption purposes) organization taking repeated potshots at liberals, the MRC insisted that "NewsBusted" actually had a purpose. In a fundraising email the MRC sent out in 2014 to seek donations for upgraded video equipment to produce the show, it whined that comedians such as Jon Stewart "advance a leftist agenda under the guise of comedy and brainwash America's young people each and every day." Clearly, the MRC wanted to get in on that brainwashing-through-comedy action.
Yet less than two years later, the show is getting canceled, seemingly evidence that even decent production values won't save a comedy show that lacks comedy.
But fans of painfully unfunny "humor" shouldn't fret: Miller is going solo, havingset up a website to do her own videos without the MRC as a benefactor.
And, yes, we still maintain that the MRC totally stole the title from us, which we use for our ongoing series of profiles on NewsBusters bloggers (most recently Dylan Gwinn).
Posted by Terry K. at 11:52 AM EDT