WND Misleads About Proposed Armor-Piercing Ammo Ban
Topic: WorldNetDaily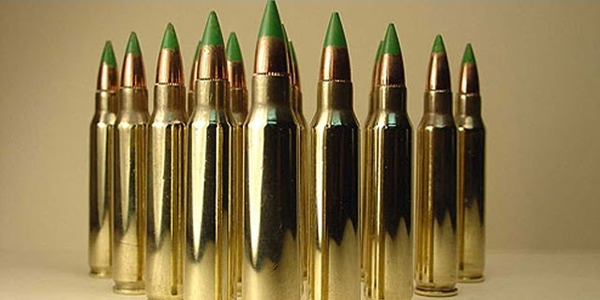 As could be expected from WorldNetDaily, its reporting on a proposed federal ban of one type of armor-piercing ammuntion is filled with misinformation.
A Feb. 16 WND article by Leo Hohmann contradicts itself by lamenting the proposed ban of the "so-called 'armor-piercing'" rounds, then admits a couple paragraphs later that "it was a given that rounds from any high-powered hunting rifle could penetrate the soft armor worn by officers," including the "green tip" M855 round proposed to be banned because of the existence of newly created handguns that can fire such rounds.
Hohmann also quotes the National Rifle Association attacking the proposed ban because "the M855 ball should have never been classified as "armor piercing" to begin with." But he doesn't mention that the NRA itself has banned the use of the M855 round at some of its own shooting ranges.
In a March 3 article, Cheryl Chumley writes that the M855 round is "popular among AR-15 enthusiasts and sporting types – especially among big game hunters, who like the powerful 'armor-piercing' capability of the shot." She didn't mention that big-game animals do not typically wear armor.
In a March 4 WND article, Hohmann characterized the M855 round as "the ammunition for the popular AR-15 rifle." In fact, 168 other types of ammo that can be used in the rifles would remain legal.
Hohmann also try to downplay the bullet's lethality by repeating claims that no police officer "has been taken down by a criminal using an AR-15 handgun." But Hohmann does not offer a sporting justification for the AR-15 handgun.
Look for WND to keep the controversy -- and the misinformation -- alive.
Posted by Terry K. at 12:21 PM EDT