Newsmax Promotes Dubious Anti-Global Warming Petition
Topic: Newsmax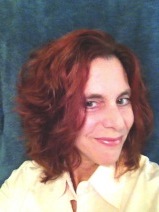 Cheryl K. Chumley writes in a May 20 Newsmax article:
While the United Nations and the Obama administration assert that climate change is settled science and requires dramatic regulatory oversight, 31,072 U.S. scientists have signed the Petition Project, saying the issue remains decidedly unsettled.

"There is no convincing scientific evidence that human release of carbon dioxide, methane, or other greenhouse gases is causing or will in the foreseeable future cause catastrophic heating of the Earth's atmosphere and disruption of the Earth's climate," the petition says.

Urgent: Who Is Your Choice for the GOP's 2016 Nominee?

"The purpose of the Petition Project is to demonstrate that the claim of 'settled science' and an overwhelming 'consensus' in favor of the hypothesis of human-caused global warming and consequent climatological damage is wrong," the petition asserts. "No such consensus or settled science exists."

Over 9,000 of the petition's signatories have a Ph.D. in a scientific field.
We first wrote about this petition in 2008, when the number of signees was also at around 31,000. As we noted then, few of those signees have degrees in fields related to climate science. Further, there have been more than 10.6 million science graduates as defined by Robinson's group since the 1970-71 school year, making the 31,000 on the petition a tiny fraction of that -- 0.3 percent, to be exact -- small enough that one could call it "fringe."
The rest of Chumley's article consists of right-wing talking points by climate change "skeptics."
Posted by Terry K. at 12:45 PM EDT