WND Adds Benham Brothers As Columnists, Downplays Their Anti-Gay Remarks
Topic: WorldNetDaily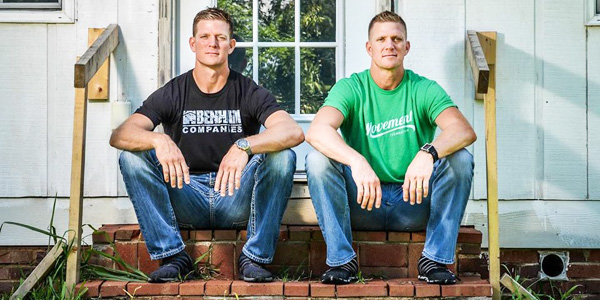 WorldNetDaily couldn't be prouder to have David and Jason Benham as columnists, as the March 13 WND article announcing their arrival makes clear. After all, their anti-gay values mesh so very well with those of WND's.
Of course, WND does its best to pretend the Benhams really aren't anti-gay at all; they just believe in "biblical marriage." Let the whitewashing begin:
As WND reported, home-flippers David and Jason Benham were elated when a production company first approached them about starring in their own reality TV show.

Eventually five networks made offers, with HGTV submitting the best: six one-hour episodes, straight to TV, with no pilot episode necessary.

The show was to be called "Flip it Forward" and would feature the Benham brothers transforming fixer-uppers into dream homes for families.

As Christians, they felt graced by God.

Then it crashed. A liberal "watchdog" organization made a campaign of what HGTV already knew – that the brothers believed in the standards established in the Bible regarding marriage, life and more.

It came out in the media, however, as "anti-gay." And "anti-choice."

But the show was canceled because of pressure from liberal and progressive interests.
WND will never tell you that the Benhams -- sons of anti-abortion extremist Flip Benham -- are as anti-gay as advertised. Right Wing Watch has documented the Benhams calling homosexuals "destructive," "vile," and controlled by "demonic forces."
The Benhams' inaugural column invokes some of that anti-gay sentiment, if toned down. They complain that "openly gay former major leaguer" Billy Bean "Bean was invited to openly express his views on homosexuality as Major League Baseball's ambassador of inclusion" while "Daniel Murphy of the New York Mets, a devout Christian, was told he could only talk baseball after he respectfully offered his thoughts when asked about the homosexual lifestyle."
Yep, the Benhams and WND were made for each other.
Posted by Terry K. at 6:35 PM EDT