Newsmax's Ruddy Defends O'Reilly
Topic: Newsmax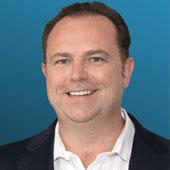 The conservative media continues to line up behind Bill O'Reilly. Newsmax's Christopher Ruddy adds his whitewash in a March 2 column, declaring the controversy about O'Reilly's fabrications and exaggerations to be "much ado about nothing." Ruddy did try to go into specifics, unlike the Media Research Center.
While Ruddy says that NBC's Brian Williams was punished to severely for his exaggerations, he's fully on board with the right-wing meme that criticism of O'Reilly is a liberal conspiracy:
So why the targeting now of O'Reilly on very flimsy accusations?

For one thing, media outlets and liberal groups are upset about conservatives' criticism of NBC anchor Brian Williams.

[...]

Perhaps the O'Reilly brouhaha is a case of professional jealousy at work.

David Corn, who wrote the Mother Jones story, is a former Fox News contributor who didn't have his contract renewed, according to Joe Concha, columnist for Mediaite and host of "The Daily Wrap" on Newsmax TV.

O'Reilly has also been at the very pinnacle of cable news for so long — more than 15 years — it must infuriate his detractors.

He has also become a fantastically successful best-selling author. His latest, "Killing Patton," is currently No. 6 on The New York Times list of best-selling nonfiction books.

Then there is the fact that O'Reilly has always been somewhat of a maverick who doesn't play the establishment media game. But the attacks on his credibility have gone far enough. Some attacks are so ridiculous they are close to joke status.

After presenting video evidence to back up his reporting on one of the so-called fabricated stories, O'Reilly told viewers of his cable show: "I want to stop this now. I hope we can stop it. I really do."

Yes, stop all of this horseradish.
But isn't the idea that O'Reilly is the victim of a liberal conspiracy just as much a load of horseradish?
Posted by Terry K. at 12:24 PM EST