Fox News Takes A Shot At Newsmax's Friendship With Clintons
Topic: Newsmax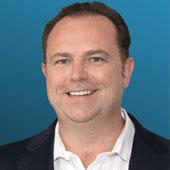 We reported a long time ago how Newsmax editor Christopher Ruddy's previously hostile attitude toward the Clintons has mellowed, to the point that he ultimately went to Africa with Bill Clinton as part of a Clinton Foundation initiative.
The Ruddy-Clinton partnership has reached a new level -- and Newsmax's competitors are taking notice.
Au unbylined Feb. 19 FoxNews.com article notes what it calls Ruddy's "strange philanthropy" in pledging $1 million to the Clinton Foundation, adding that Bill Clinton gave a eulogy at the memorial service for Richard Mellon Scaife, funder of Ruddy's early anti-Clinton efforts and co-founder of Newsmax with Ruddy. Scaife underwent a similar rapproachement with the Clintons.
The real reason this article exists comes in one brief paragraph: "Last year, Ruddy launched 'NewsmaxTV,' a 24-hour cable news channel that had previously streamed online." It seems that Fox News doesn't like the competition -- with it now apparently sees as a threat -- and wants to undermine Newsmax's conservative credentials in order to keep the right-wing TV audience for itself.
The Fox attack on Ruddy got some traction in the right-wing media. For instance, WorldNetDaily -- who was once a direct competitor of Newsmax but has since descended into conspiracy theories and mindless Obama-hate while Newsmax has moderated its views and jettisoned most of its extreme writers to become more popular -- picked up the Fox story. WND editor JOseph Farah has long been insanely jealous of the success of Ruddy, whose anti-Clinton attacks Farah promoted in the 1990s through his Western Journalism Center.
Posted by Terry K. at 10:58 AM EST
Updated: Monday, February 23, 2015 11:04 AM EST