Newsmax Uncritically Promotes Anti-Obama Author's Latest Unsubstantiated Claims
Topic: Newsmax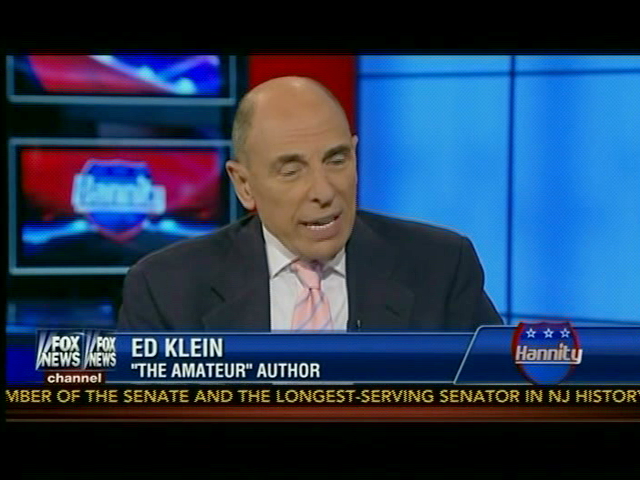 Newsmax has long had a thing for Ed Klein, promoting his dubious, unsubstantiated claims attacking Hillary Clinton and President Obama despite his history of being repeatedly discredited.
Newsmax keeps the lovefest going in a March 14 article by Todd Beamon touting Klein's (unsubstantiated, of course) claim that the Obama administration is trying to stop Hillary Clinton from running for president in 2016. Beamon gave Klein a pass on the lack of substantiation, choosing instead to boost Klein's media cred by noting that he "Klein, who worked as the editor of The New York Times Magazine from 1977 to 1987 and as an editor for Newsweek" and where his previous Obama-bashing books placed on the New York Times' best-seller list (as if sales equated to crediiblity).
A March 16 Newsmax article by Jason Devaney regurgitated Rush Limbaugh's own regurgitation of Klein's claim that Obama is sabogaging Clinton's presidential campaign, though Klein's name is curiously absent from the article. Devaney doesn't explain why something is newsworthy merely because Limbaugh utters it, which is the tone of his article.
Posted by Terry K. at 6:57 PM EDT