Annals of Random Coverage Comparisons At The MRC
Topic: Media Research Center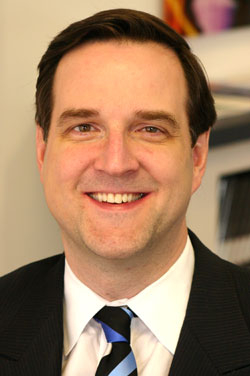 The Media Research Center loves to compare coverage of its favorite hobby horses to other random things. The apex (or new low, if you prefer) of this randomness came in an April 24 MRC item by Dan Gainor headlined "Priorities: Networks Cover First Dog Bo 28 Times More Than Armenian Genocide." Yes, he really does go there:
The horrific mass murder has been mentioned in just four network stories since Jan. 20, 2009, when Obama took office. But all three networks found ample time to discuss other important Armenian issues – an Armenian company making a chocolate bar 18 feet long by 9 feet wide; Armenian brandy and Armenian Lula Kebabs.

All three networks also made room for other filler stories, such as the White House dog. Reporters spent story after story, oohing and aahing over the presidential pet, the Portuguese Water Dog Bo. Bo has been featured in at least 112 stories and briefs during the Obama presidency, 28 times more than the Armenian genocide.

[...]

Journalists on ABC, CBS and NBC had no problem finding time to talk about the important things – such as first dog Bo. Bo was everywhere on the networks – at least 112 times. That's 28 more times than any mention of a genocide that killed 1.5 million people.

Bo was apparently more important. The networks focused on him doing just about everything. Bo during the Christmas holidays. Bo not joining the presidential family in Hawaii. Bo being taken to Petco by First Lady Michelle Obama. Bo barked when the first lady spoke and was worth $1,600 according to financial disclosure forms.

ABC showed viewers an image of Bo with bunny ears on for Easter 2012. On Aug. 20, 2013, then-White House correspondent Peter Alexander told Today viewers that Bo had company. "Move over Bo, there's a new dog in town, Sunny. And for her inaugural play date, the White House released its own music video. A pair of presidential pets frolicking on the South Lawn, that'll get tails wagging."

At Christmas, more than a year later, White House correspondent Kristen Welker told about how the White House was decorated, adding, "There are even robotic versions of Sunny and Bo, the first family's dogs."

Americans learned enough about the first dog to fill several books. But barely enough about a horrendous genocide to fill a page in one of the worst chapters in human history.
Gainor seems to have missed the fact that the Armenian genocide occurred a century ago and, thus, is not "news." The debate over whether to call it a genocide is also not news -- it's been going on for decades.
Gainor should perhaps study the definition of "news" and get back to us on whether he thinks his genocide-Bo coverage comparison is still legitimate.
Posted by Terry K. at 9:27 PM EDT