AIM's Kincaid Declares HuffPo To Be A 'Gay Porn Outlet'
Topic: Accuracy in Media
Cliff Kincaid's March 24 Accuracy in Media article carries the headline "Obama Gives Interview to Gay Porn Outlet." Wow, that's pretty offensive if true.
So, what is this "gay porn outlet" Obama gave an interview to? The Huffington Post. No, really.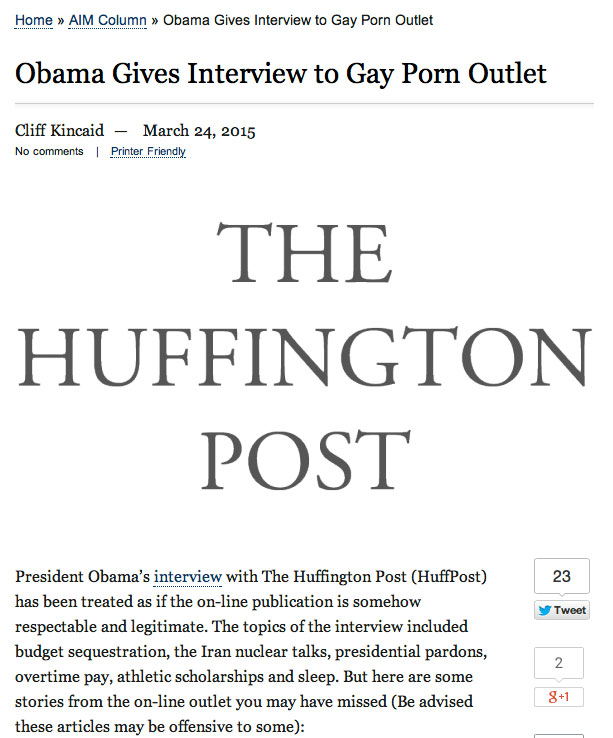 Kincaid names various random articles on sex that HuffPo has run, adding that "Peter LaBarbera of Americans for Truth notes that The Huffington Post's 'Gay Voices' section has run a video of movie scenes with full-frontal male nudity." And that's all the evidence Kincaid cites to justify calling HuffPo a "gay porn outlet."
Kincaid's piece also appears at BarbWire, the rabidly homophobic website operated by professional gay-basher Matt Barber.
Kincaid conludes by writing of HuffPo: "One has to wonder if the editors realize how ridiculous their bias makes them look." One has to wonder if AIM president Don Irvine realizes how ridiculous Kincaid makes his organization looks.
Posted by Terry K. at 8:59 PM EDT