Cheryl Chumley Descends To WND
Topic: WorldNetDaily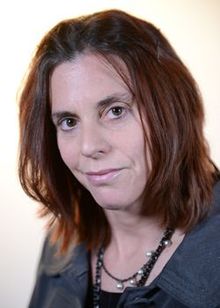 Cheryl Chumley has kicked around right-wing media for years, most recently at the Washington Times. Apparently the Moonie Times is too credible for Chumley to be associated with.
Last week, WorldNetDaily announced via tweet that Chumley has joined "the WND Editorial Team." Whether that means she'll be writing news or opinion is irrelevant because WND doesn't really distinguish between the two. WND had already published Chumley's book "Police State USA" last year, so she had a relationship with WND.
Chumley's record of deceptive and misleading reporting will make her fit right in at WND. For example:
So, yeah, with this record of shoddy reporting, WND is definitely Chumley's kind of place. It's also a sign of the utter lack of credibility WND possesses that it has a ready place for her.
Posted by Terry K. at 4:29 PM EST
Updated: Tuesday, February 23, 2016 10:16 PM EST