WND's Loudon Plays Armchair Psychologist Again, Diagnoses Obama As Screwed Up
Topic: WorldNetDaily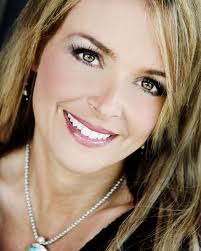 Last year, WorldNetDaily columist Gina Loudon took to her armchair to invent a diagnosis of President Obama as going insane, then defended her armchair psychology by touting her invented "policology" and declaring that mental health professionals as she claims to be don't "surrender our First Amendment rights when we go to graduate school. If the leader of the free world is acting erratically, I would think it would be incumbent upon those who know the signs of instability the best to call out what they see, before something crazy happens, like the release of five terrorists in the exchange for a defector, or something!"
Well, Loudon is once again asserting her First Amendment right to baselessly speculate about Obama's mental state. In her March 8 WND column, Loudon insists that Obama growing up without his biological father made him into less than a real American, or something:
President Obama is affected by "father loss," as we call it in my field, because his father left him as a baby and he longed his entire life for his return, and approval ("Dreams from My Father"). Even the very title of his book, "Dreams from My Father," tells a story of a child damaged and forever impacted by a father who rejected him. Obama openly discusses his drive to continue his dead father's legacy in his book.

Psychoanalysts have long studied the impact typical of boys in Obama's situation. One analyst contends that a boy whose father has died forms a grandiose idea of him and strongly calls upon himself to replace the parent who has been thus idealized. But other theorists recognize that the rejection of the father while he was alive, coupled with the subsequent death and idealization of his image, evokes a powerful insecurity and emotional reconciliation that can continue through the lifespan of the child, and even stunt his emotional development. The child in that scenario can end up spending most of his life in a pattern of trying to reconcile that rejection throughout their lives, even long after the death of the father.

Obama's protective attitude toward Islam, the faith of his father before he became an atheist, as well as his lack of a clear "American first" strategy of Reagan or Bush in international conflicts, is a logical extension of his father's anti-colonialist Third World view of the U.S. This leaves Obama like a boat without a rudder, because he has found himself the leader of the very country his father hated. That is a huge internal conflict: How do you simultaneously love a country enough to govern it, while still hoping to win the love, even posthumously, of a father you need?
Benjamin Netanyahu, on the other hand, is a total stud because he had a father who loved him:
Netanyahu cares very little about who likes him. He is secure in his own strategy and leadership since he had a strong and loving father. Netanyahu is motivated by his own security, confidence and a sense of justice. Obama is motivated by his own insecurity, a lack of confidence and a need for approval. Thus, Netanyahu easily makes decisions based on conviction and leads decisively. Obama distrusts his own instincts, feels insecure about his ability to make good decisions and reacts often by overreacting.

For example, in Netanyahu's speech last week that Obama boycotted, he said, "The days when the Jewish people remained passive in the face of genocidal enemies, those days are over." Congress erupted in applause. Then he continued, "We are no longer scattered among the nations, powerless to defend ourselves. We restored our sovereignty in our ancient home. And the soldiers who defend our home have boundless courage. For the first time in 100 generations, we, the Jewish people, can defend ourselves."

[...]

We have a president who, by legacy, holds conflicted loyalty to the country he leads. By contrast, Netanyahu, like Jews born anywhere in the world, is fighting for the very land of his fathers going back thousands of years – land the Bible holds was actually given to them by God himself. Netanyahu betrays by losing the land, and Obama betrays by protecting it. Such a divide may be impossible to bridge. The reality is that by almost any account, freedom loses if Israel is threatened.
As we all know, WND editor Joseph Farah is proud of his columnists that make stuff up.
Posted by Terry K. at 7:39 PM EDT