Fringe WND Doctor Likens Obama To Reichstag Fire
Topic: WorldNetDaily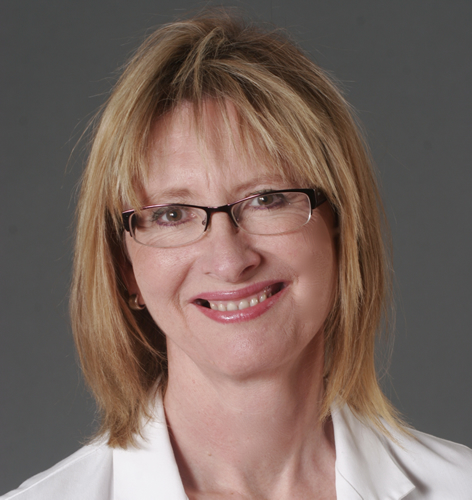 Lee Hieb -- the fringe AAPS-linked doctor and WorldNetDaily fave who's already on record spouting dubious medical claims and outright lying about statistics involving vaccines -- is back at it in a March 22 WND article by Paul Bremmer, in which she blames Obamacare for an allegedly increased rate in the closing of rural hospitals because Medicare and Medicaid reimbursements to doctors and hospitals have been cut under the Affordable Care Act. She doesn't hesitate to go Godwin:
"Up until now, hospitals have failed and succeeded, they've come and gone just like businesses," Hieb said. "Some are better-run than others, but the economic deck was not totally stacked against them. Now, unfortunately, the economic deck is stacked against them in such a way that, universally, smaller hospitals are disenfranchised."

Dr. Hieb went so far as to compare the shuttering of rural hospitals to the infamous Reichstag fire, which some believe was a false flag attack by Nazi Germany.

"This is going to be like the Reichstag fire," Hieb proclaimed. "It's going to be an excuse to say, 'Look, the free market failed, and now we can go in and institute universal health care, because you see, these people in these rural areas need healthcare, and you're not getting it to them.'
Yes, she really did liken Obamacare to the Reichstag fire.
But if one reads the Washington Post article that inspired Bremmer's item and Hieb's rant, the answer is much more complicated, and no single cause can be blamed. But one of the causes is the refusal of some states to to expand state Medicaid programs in the face of federal cutbacks:
Experts and practitioners cite declining federal reimbursements for hospitals under the Affordable Care Act as the principal reasons for the recent closures. Besides cutting back on Medicare, the law reduced payments to hospitals for the uninsured, a decision based on the assumption that states would expand their Medicaid programs. However, almost two dozen states have refused to do so. In addition, additional Medicare cuts caused by a budget disagreement in Congress have hurt hospitals' bottom lines.

But rural hospitals also suffer from multiple endemic disadvantages that drive down profit margins and make it virtually impossible to achieve economies of scale.

These include declining populations; disproportionate numbers of elderly and uninsured patients; the frequent need to pay doctors better than top dollar to get them to work in the hinterlands; the cost of expensive equipment that is necessary but frequently underused; the inability to provide lucrative specialty services and treatments; and an emphasis on emergency and urgent care, chronic money-losers.

[...]

Rural hospitals took a second hit from the health law's reductions in special Medicaid payments to hospitals with large numbers of indigent and uninsured patients. Federal officials made the cuts assuming that most states would embrace the Medicaid expansion envisioned in the law, thus sharply reducing their number of uninsured. But 23 states, including Texas, have declined to do so.
But, apparently, it's easier to play the ol' Nazi card than it is to do any actual research.
Posted by Terry K. at 7:23 PM EDT
Updated: Tuesday, March 24, 2015 7:25 PM EDT