CNS' Hunter Finds Even More LGBT-Related Federal Spending She Objects To
Topic: CNSNews.com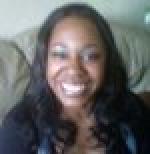 After a brief detour, CNSNews.com deputy managing editor Melanie Hunter is back to cherry-picking federal spending to find another example of LGBT-related spending she disagrees with.
In a Feb. 25 CNS article, Hunter complains that "The National Institutes of Health has awarded $251,173 in taxpayer funds to the University of California Los Angeles to use 'social-network based intervention' to promote the use of an HIV-prevention drug regimen among 'transgender women' in Peru."
This is the ninth article Hunter wrote has written since December highlighting LGBT-related federal spending, versus one article on spending that's not LGBT-related.
Posted by Terry K. at 9:10 PM EST