MRC Upset That CPAC (Where MRC's Bozell Spoke) Is Accurately Painted As 'Hardcore' Extremist
Topic: Media Research Center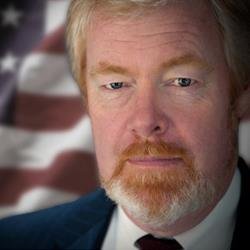 Jeffrey Meyer is shocked -- shocked! -- that anyone would identify the Conservative Political Actuion Conference for what it is. From his March 1 NewsBusters post:
On Friday's PBS NewsHour, New York Times columnists David Brooks and Mark Shields used their weekly appearance to trash the attendees of the annual Conservative Political Action Conference (CPAC) as representing the extreme far right of the Republican Party.

So-called conservative columnist David Brooks opined that "[t]here's conservatives, and then there's conservatives, and then conservatives, and then way over on the other side of the room is CPAC...So this is like the hardest of the hardcore."

The anti-CPAC discussion began with Mark Shields smearing the conference as promoting "the kind of language of no consensus, no compromise, compromise is capitulation, compromise is surrender."
Meyer didn't identify how any of that is incorrect. He also didn't disclose that his boss Media Research Center chief Brent Bozell -- who has feuded with CPAC for years -- spoke at this year's gathering, a sign that the group has moved sufficiently rightward for Bozell's tastes.
Bozell and the MRC have boycotted CPAC in previous years for letting gay and atheist groups take part; Bozell also pulled the MRC out CPAC mid-gathering over a snit about getting a sufficiently prominent speaking spot.
And can Meyer plausibly argue that "no consensus, no compromise, compromise is capitulation, compromise is surrender" is not the core message of the majority of CPAC speakers, including Bozell himself?
The MRC talked trash about CPAC when it allowed a group Bozell opposed to take part. This year, the MRC is hiding the extremism of CPAC's speakers.
Posted by Terry K. at 8:25 PM EST