WND's Farah Is Just Not Down With All That Science Stuff
Topic: WorldNetDaily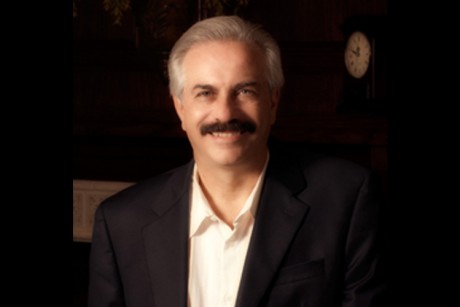 Joseph Farah devoted his Feb. 26 WorldNetDaily column to a screed against science -- specifically attacking National Geographic for highlighting "the war against science":
Sadly, I don't have the time or space to refute and rebut every aspect of this full-throated endorsement of modern "science" as the new priesthood, whose conclusions are questioned at the threat of excommunication, not to mention humiliation in rational circles.

In short, if you doubt any conclusions of the modern scientific establishment, you're not only a rube, but you are dangerous.

Apparently, in the 20th or 21st centuries, "science" finally worked out all the bugs of the past and is now certain about all the big and little questions of life. There are no more mysteries. There is no more ambiguity. There are no more unknowns. There are no more doubts about matters like man-made catastrophic climate change, that evolution explains everything we need to know about the origins and diversity of life on the planet, vaccinations, genetically modified food and just about everything else.

Science is the final arbiter. Even though science has made innumerable blunders in the past, today science has it 100 percent right and there is no room for skepticism, this National Geographic opus concludes. If you question anything about science's conclusions (as if all scientists are united on any of these matters), you might as well join the Flat Earth Society.

There are no nuances. There are no big questions left to answer. The new priesthood has spoken.

It never occurs to National Geographic that what they call "science" is actually a government-science complex with immense power, money and influence that is merely frustrated with its inability to coercively persuade everyone of their infinite wisdom even with control of the schools, the colleges, the universities, the major media, the museums, the zoos, the observatories, the medical schools, etc.
Among the things Farah's upset with is National Geographic's stand on the side global warming existing and vaccines helping people. But he engages in some old-school paranoia as well:
As for me and my house, we reject fluoride. It's getting harder and harder when the government adds this poison, which accumulates in your body, to your water supply. But we manage.
If Farah so soundly rejects science, is it any wonder why he's so unable to recognize the truth that his website publishes lie after lie?
Posted by Terry K. at 1:15 AM EST