MRC Glosses Over RNC Spokesman's Falsehood
Topic: NewsBusters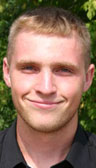 The Media Research Center is a de facto arm of the Republican Party, so it's no surprise that it would gloss over a falsehood told by a Republican spokesman.
In an April 25 NewsBusters post, MRC news analyst Matt Hadro claimed that Republican National Committee Sean Spicer "flayed the media for its double standard over Republican and Democratic controversies, on CNN on Friday morning," claiming "that the media had largely ignored Democratic Illinois Governor Pat Quinn, whose campaign recently tweeted – and then deleted – a link to an article likening black Republican voters to Jews working with Nazis."
But that's not what Spicer said. As the transcript Hadro supplies makes clear, Spicer said that "Pat Quinn, the Democratic governor of Illinois, the President's home state, made Jewish -- anti-Semitic Jewish and black comments."
There's a huge difference between Quinn's campaign tweeting a link to a columnist making an outrageous comparison -- which is what actually happened, as fellow NewsBuster Tom Blumer concurs -- and Quinn himself making "anti-Semitic Jewish and black comments," which clearly did not happen.
Rather than call Spicer out for his blatant falsehood, Hadro reinterprets it to what he thinks Spicer might have meant. That's what passes for media criticism at the MRC.
Posted by Terry K. at 11:04 AM EDT
Updated: Sunday, April 27, 2014 11:05 AM EDT