Transgender Freakout: NewsBusters Has A Fit That AP Identifies Chelsea Manning By Her Preferred Gender
Topic: NewsBusters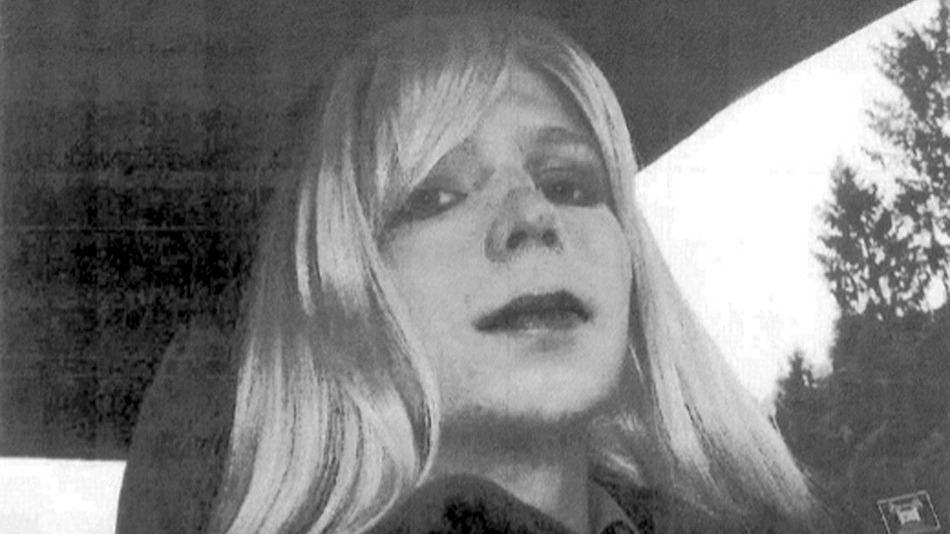 The Media Research Center does love its transgender freakouts, and the case of Chelsea (formerly Bradley) Manning is particularly vexing.
In that spirit, Ken Shepherd devotes an April 23 NewsBusters post to having a fit over the Associated Press "betraying the news wire's devotion to absurd political correctness over an obligation to report that which is objectively true" by identifying Manning by her preferred gender:
According to the 2013 AP Stylebook, AP reporters are to "[u]se the pronoun preferred by the individuals who have acquired the physical characteristics of the opposite sex or present themselves in a way that does not correspond with their sex at birth." Of course, "If that preference is not expressed, use the pronoun consistent with the way the individuals live publicly."

None of those stated conditions is met in Pfc. Manning's case. Bradley Manning may have privately dabbled in cross-dressing, but throughout his military career and court martial he presented himself as a man. It was only after his conviction that he announced his desire for gender reassignment therapy and for a legal name change to Chelsea. Manning has obviously not "acquired the physical characteristics of the opposite sex" seeing as he's in military custody and the military is not providing hormone therapy nor allowing him to "present" himself as a female by the wearing of female inmate clothing.

The Associated Press has sacrificed its obligation to report the truth in order to not run afoul of the language police on the Left. This is a grave disservice to the average news consumer as well as to the quest for truth that should mark general news journalism.
Shepherd's post claiming Manning only "privately dabbled in cross-dressing" is illustrated with a photo of, yes, Manning dressed as a female. That would seem to take away the "privately dabbled" argument.
And really, who better to call out "the language police on the Left" than the homophobic, transphobic language police on the right?
Posted by Terry K. at 4:04 PM EDT