WND-Scott Lively Whitewash Watch
Topic: WorldNetDaily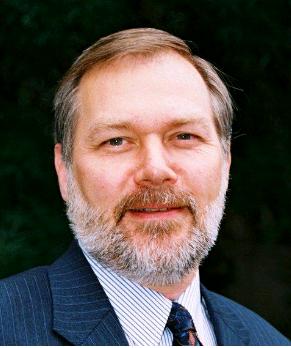 WorldNetDaily has long served as a mouthpiece anti-gay activist Scott Lively and whitewashed just how virulent and Draconian his gay-bashing views are. It does so again in a Sept. 16 article by Bob Unruh on the latest developments in a lawsuit against Lively for his anti-gay activism.
Unruh follows in his employer's footsteps by misleadingly portraying Lively's actions in Uganda as merely engaging in "biblical preaching ... against homosexual behavior." In fact, as we've documented, Lively has been accused of working with anti-gay Ugandans to propose a law that would permit the death penalty for mere homosexuality.
Unruh is reporting a judge's ruling that a lawsuit against Lively from Sexual Minorities Uganda (SMUG) can proceed. It's telling that Unruh does not provide a link to the ruling, which gives him free rein to mischaracterize and even lie what it says.
Right off the bat, Unruh tells a lie by writing, "SMUG alleges Lively must be punished for criticizing homosexuality, calling his speech a 'crime against humanity' in violation of 'international law.'" In fact, SMUG has stated that "none of Plaintiff's claims are predicated on any speech or writing of the Defendant, odious and ignorant as they may be. His speech is merely circumstantial evidence of the discriminatory intent and motive behind his campaign to deprive LGBTI persons of fundamental rights and thus admissible to help prove the elements of the conspiracy to persecute."
Unruh also claims that the judge in the case "sided with the 'gays' in his first paragraph, explaining that while SMUG is made up of groups "that advocate for the fair and equal treatment of lesbian, gay, bisexual, transgender and intersex (LGBTI) people,' Lively is an 'American citizen residing in Springfield, Mass., who, according to the complaint, holds himself out to be an expert on what he terms the 'gay movement.'" Unruh does not explain how an accurate description of both parties in the lawsuit constitues having "sided with the 'gays'" (WND traditionally and illogically puts "gays" in scare quotes).
Unruh writes that "Lively sought to have the complaint dismissed recently when the U.S. Supreme Court ruled the Alien Tort Statute doesn't apply to foreign territory. The court said the law cannot be used to challenge foreign conduct in courts in the United States. The ruling came down in Kiobel v. Royal Dutch Petroleum." But Unruh doesn't explain the judge's finding that Kiobel does not apply to Lively:
Two facts alleged in this case distinguish it from Kiobel. First, unlike the British and Dutch corporations, Defendant is an American citizen residing within the venue of this court in Springfield, Massachusetts. Second, read fairly, the Amended Complaint alleges that the tortious acts committed by Defendant took place to a substantial degree within the United States, over many years, with only infrequent actual visits to Uganda.

The fact that the impact of Defendant's conduct was felt in Uganda cannot deprive Plaintiff of a claim. Defendant's alleged actions in planning and managing a campaign of repression in Uganda from the United States are analogous to a terrorist designing and manufacturing a bomb in this country, which he then mails to Uganda with the intent that it explode there.
The rest of Unruh's article uncritically rehashes Lively's defense without any mention of claims by SMUG that rebut them.
Posted by Terry K. at 9:53 AM EDT