Damage Control: WND Tries To Clean Up After Lawless Rancher's Racist Remarks
Topic: WorldNetDaily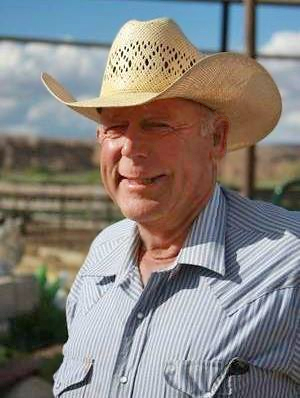 Just two days after WorldNetDaily proclaimed scofflaw rancher Cliven Bundy to be "America's newest hero," WND went into full damage-control mode after Bundy proved himself to be less than heroic.
An unbylined April 24 article tried to suggest that Bundy's statement in a press conference that "I want to tell you one more thing I know about the Negro" -- that "I've often wondered, are they better off as slaves, picking cotton and having a family life and doing things, or are they better off under government subsidy?" -- was less than accurate by crediting "the reporting of Adam Nagourney in the New York Times" for the quote. WND added, "Questions or other comments preceding the quotes were not available, leaving unknown the context of Bundy's response."
When a video surfaced quoting Bundy in all his racially charged glory -- and showing that Bundy was, in fact, accurately quoted -- WND had to change tactics. An article by Bob Unruh features an interview with Bundy's son Ammon in which he baselessly asserts that his father was "taken out of context" and ludicriously claims that he was actually "trying to reach out to the black and Hispanic communities."
Shockingly, Unruh quotes criticism of Bundy's remarks, but they are buried far down in the article.
Meanwhile, in an article posted before Bundy's racist statements were revealed, Richard Viguerie used an April 23 WND column to defend Bundy with a misleading claim:
The BLM claims the Bundys owe the feds more than $1 million in fees and penalties.

Bundy notes that these fees were never authorized by Congress or passed into law. The BLM just started charging them on its own, without congressional statute. According to the U.S. Constitution, Congress makes the laws in America, not the BLM.
In fact, the BLM did just start charging grazing fees willy-nilly; they were authorizedin a 1986 executive order signed by -- wait for it -- President Reagan.
Viguerie goes on to rant that "the GOP so desperately needs new leadership," without mentioning that the sainted Ronald Reagan -- whose style of GOP leadership is what Viguerie would most like to see -- who created the fees that Bundy has refused to pay.
UPDATE: Unruh scrounges up a "prominent black leader" to claim that Bundy's remarks weren't racist, but it turns out it's just Alan Keyes, who's not prominent and isn't leading anyone of note.
Posted by Terry K. at 7:01 PM EDT
Updated: Thursday, April 24, 2014 10:23 PM EDT