MRC Transgender Freakout Watch
Topic: Media Research Center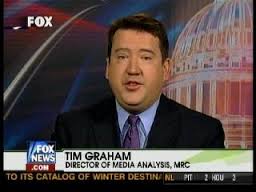 More than 40 organizations have signed a statement calling for respect and fairness in media coverage of transgenders, even Chelsea (formerly Bradley) Manning. The Media Research Center won't be signing that statement -- it would interfere with its two basic modes of coverage of transgenders, mockery and fearmongering.
Tim Graham takes the former approach in an Aug. 31 NewsBusters post, complaining that People magazine "aggressively used female pronouns" in an article about Manning, while sneeringly calling Manning a "traitor-ettte."
The latter approach shows up in a lengthy Sept. 3 Culture & Media Institute screed by Katie Yoder:
Welcome to the brave new world of "the next civil-rights struggle." From a California law decreeing that any student has the right to use any gender-specific restroom and play on any gender-specific sports team he or she (or she or he) wants, biology be d**ned, to LGBT activists counseling network honchos on more sensitive TV portrayals, transgender is all the rage among liberals and media types.

The campaign to normalize gender confusion relies on emotional appeal. The media present "adorable" "transgender" 6-year-olds or teen couples who transitioned genders together. Or, for a child still unsure of his or her gender, lefty sites like Huffington Post and Slate enthusiastically recommend transgender children's cartoons and transgender kid camps where little boys dress as "princesses." It's all part of the effort to "loosen the reins of gender expression," as NPR put it.

At the adult level, CNN's Anderson Cooper spoke with a transgender ex-SEAL "Warrior Princess" who advocated for transgender soldiers, while The Washington Post promoted "new hope" for transgender public bathroom use. The New York Times and the AP have decided to call convicted traitor Bradley Manning "Chelsea" (with all the matching pronouns) simply because he declared he wants to be a woman named Chelsea.

And no effort to force the public to celebrate "alternative" sexualities would be complete without ABC, CBS, and NBC giving viewers stories of transgendered "normal" people leading "normal" lives – except for the "unique challenge" of transitioning into the opposite sex.

Downsides? Consequences? Differing opinions? Don't be silly. The accounts of rallies defending marriage between one man and one woman are censored. The stories of entertainment media redefining the family don't break into the mainstream.

As the same-sex marriage debate proved, the media ruthlessly shut down dissent when they find a pet cause.
Yoder went on to declare that it was "language abuse" to refer to Manning with feminine pronouns. Yoder concludes by huffing:
The normalization of transgender is probably a done-deal. The left has declared it a civil rights issue and the media – news and entertainment – have their marching orders. Fresh from their victory on same-sex marriage, they'll employ the same tactics.

Trans characters will be turning up in your favorite sit-coms, and ribbons will appear on awards shows. Look forward to a parade of "Princess Boys," Chelsea Mannings and Miss/Mr Universes, all with a poignant story and all scrambling to sort out their restroom accommodations.
Graham and Yoder certainly has their marching orders to disparage people different from themselves. That's what the MRC is paying them to do, after all.
Posted by Terry K. at 12:38 PM EDT