Newsmax's Dershowitz Still Pushing For Pollard's Release
Topic: Newsmax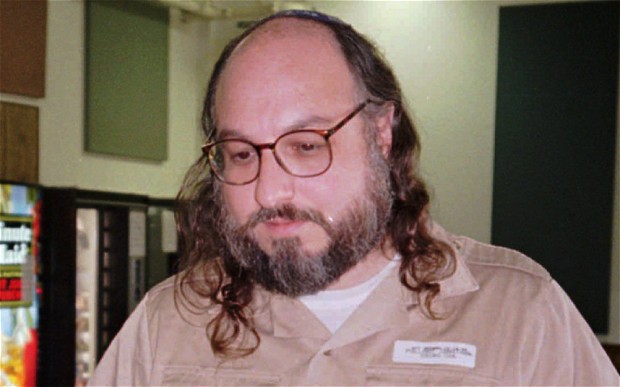 Newsmax has published another column by Alan Dershowitz calling for the U.S. to release Israeli spy Jonathan Pollard, including this argument:
Sixth, the recent declassification of a 1987 CIA damage assessment concerning Pollard confirms, in the words of Weinberger's Assistant Secretary of Defense Lawrence Korb, that "Pollard did not divulge the most sensitive U.S. national security programs" and "provided intelligence only on the Soviet Union's activities in the Middle East."

The document also reveals that, whereas the sentencing judge overturned the plea agreement because Pollard had spoken to the media in supposed violation of the agreement's terms, the interview had in fact been authorized by the government.
As we've documented, Pollard did a lot more than what Dershowitz claims. And the partially released damage assessment to which Dershowitz refers reveals that too, according to the National Security Archive:
The documents provided information on PLO headquarters in Tunisia; specific capabilities of Tunisian and Libyan air defense systems; Iraqi and Syrian chemical warfare productions capabilities (including detailed satellite imagery); Soviet arms shipments to Syria and other Arab states; naval forces, port facilities, and lines of communication of various Middle Eastern and North African countries; the MiG-29 fighter; and Pakistan's nuclear program. Also included was a U.S. assessment of Israeli military capabilities.4

Pollard's disclosures were alarming to U.S. officials for several reasons, some of which were noted in their official declarations (Document 7a, Document 10) – some of which were direct responses (Document 9) to claims and analysis made by Pollard in his sentencing memorandums (Document 6, Document 8b). One, despite the fact that both the U.S. and Israeli considered each other legitimate intelligence targets, was Israel's willingness to run a human penetration operation directed at the U.S. government. Another, was the damage to the intelligence sharing arrangement with Israel – since its acquisition of material from Pollard weakened the U.S. position vis-a-vis intelligence exchanges with Israel. In addition, there was no guarantee that such documents, revealing both sources and methods as well as assessments, would not find their way to the Soviet Union via a Soviet penetration of the Israeli intelligence or defense community – as had happened with a number of other allies. Further, since Israel was a target of U.S. intelligence collection – particularly technical collection - operations, the documents could be used by Israeli counterintelligence and security organizations to help Israel neutralize or degrade U.S. collection operations.
Dershowitz is not going to mention this. Will anyone else at Newsmax?
Posted by Terry K. at 2:28 PM EDT